"Always be firm in finding the edge in life & compounding your skills right" -Shreya Ojha (Glammonn Miss India 2021). This is the mantra behind Shreya's success as a female entrepreneurial leader to the Miss India platform.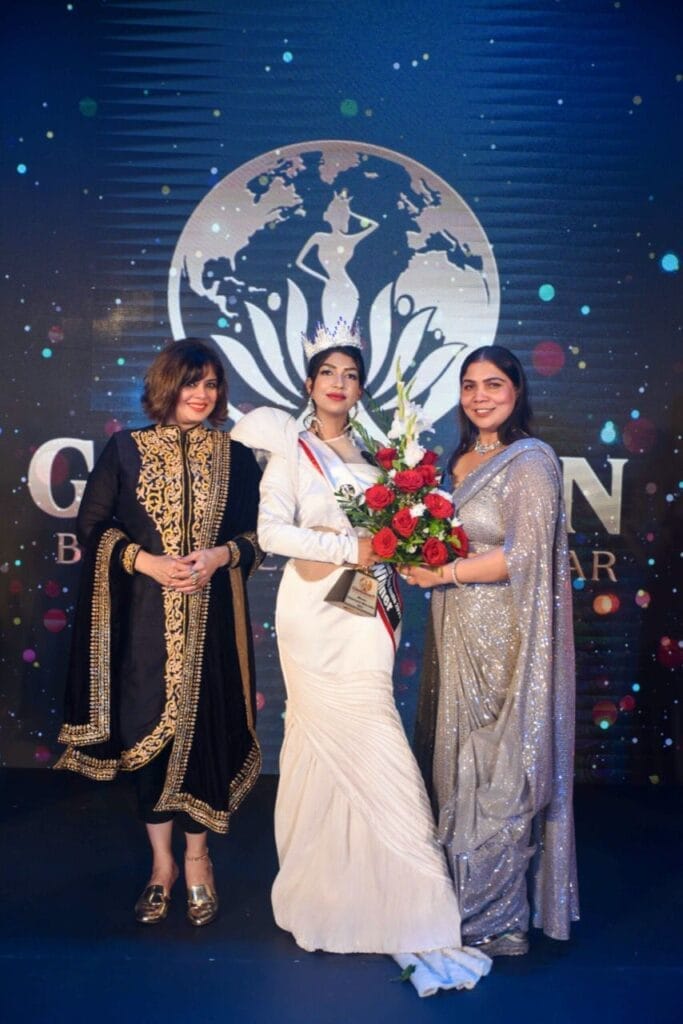 GLAMMONN Miss India 2021 powered by Filmfare Middle East was the 6th edition of the Glammonn Miss India beauty pageant operated by Mrs. Mann Dua (Founder-Glammonn, Meri Beti Mera Guroor) & a symbol of strength for every women.
It is estimated that around 60 women from all over the country took part in this pageant which was held on February 2,2022 at The Fern Kadamba Hotel, Goa but only one lucky lady could grace the stage with the crown on her head.
Shreya Ojha of Indore was crowned as 'Glammonn Miss India 2021' powered by Filmfare Middle East.
She will represent India at the International pageant now.
Lisha Kumbhar of Mumbai was crowned as the First Runner Up and Nikita Rai of Bangalore as the Second Runner Up.
Shreya shares that this was one of the most thrilling moments of her life and says her confidence, hardwork and patience led her to this surreal moment.
She is the first one from the city to bear this title.
She's happy about her success and wants to utilise this platform to contribute and give back to the society by indulging in certain social activities like educating and teaching the art of communication to the underprivileged children, making people aware of technological advancements and teaching them basic use of digital technology.
Also, she wants to educate rural women on Sanitary hygiene as she thinks it's of utmost importance.
Girl child education and sanitary hygiene are two such social issues that are close to her heart and she wants to champion the cause of educating young girls and inspiring them through her journey from a small city to the global platform.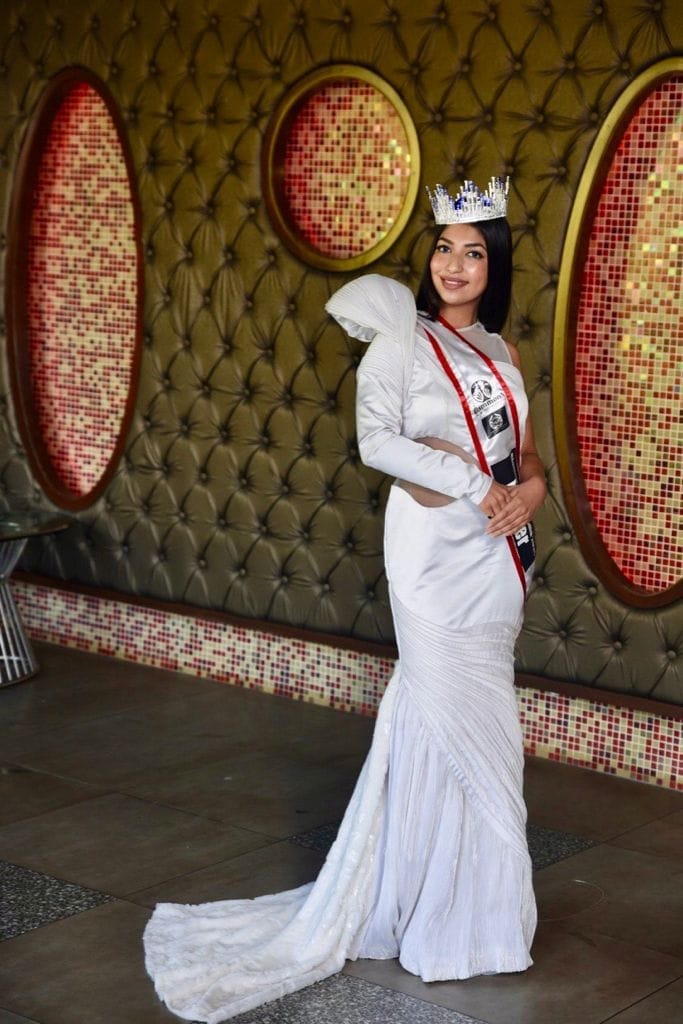 Her multifaceted personality and zeal to give back to the society are the cornerstones of her journey and she wants to continue doing so, while carving a name for herself in the global beauty and talent arena.
The event witnessed the esteemed presence of distinguished judges & Guest of Honour, Dr.Bu Abdullah, Chairman of Bu Abdullah Group and a Philanthropist, Mr. Harish Tahiliani, Director Arab India Spices, Mohammed Rashid Khan, Founder Cryptork, Entrepreneur & Luxury influencer and Mr.Vijay Golecha, ace jewellery designer.
The Event also had participation of Mr. Lokesh Sharma as the show director,Mr.Harsh Khullar as the fashion stylist and Sunaina k Arora (concept by SKA) Fashion Designer – Kairs by Akansha Kashyap, Fashion cinematographer & Photographer Rohit Kumar.