Mumbai: In an interview with Xpert Times, Shikha Chauhan, the rising star from Sandila, shared her inspiring journey from dance teacher to accomplished actress, giving us a glimpse into her remarkable story of passion and determination. Shikha Chauhan, a multifaceted talent hailing from the quaint town of Sandila, has been making waves in the entertainment industry with her remarkable journey from teaching dance to children in Lucknow to becoming a prominent figure in the world of acting. Born on November 15, 1999, Shikha's story is a testament to the power of passion and hard work.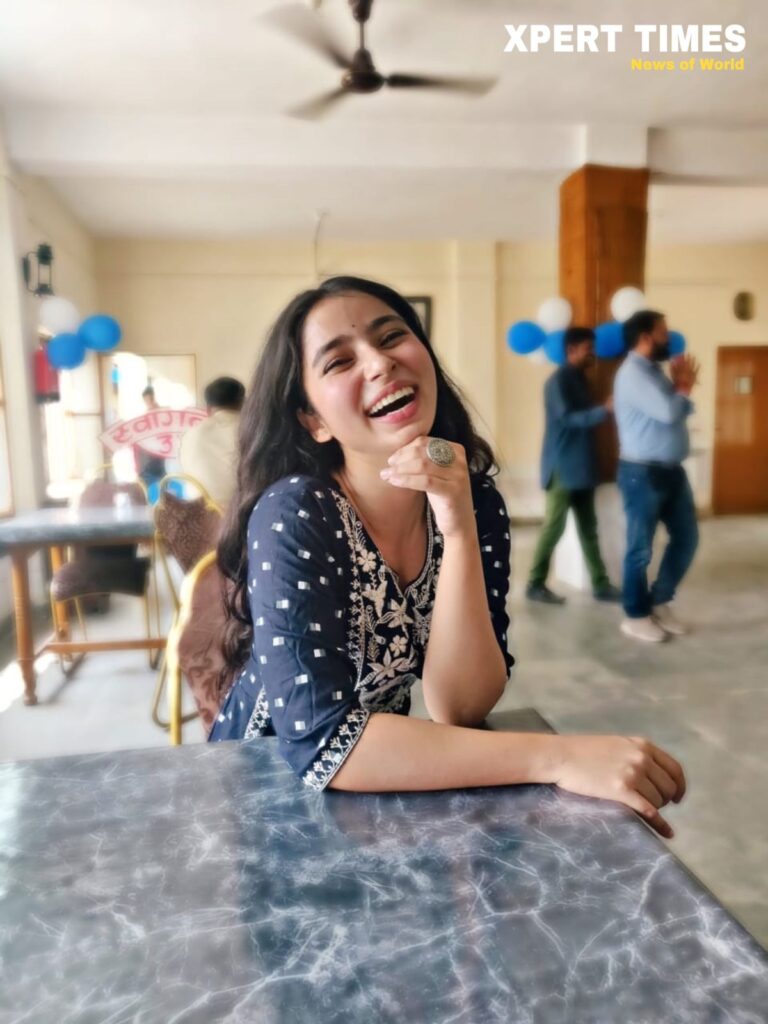 During her undergraduate years, Shikha Chauhan was a dance enthusiast who not only taught dance to young children but also delved into the world of acting. Her journey took an unexpected turn when she was approached for auditions by an institute offering acting classes. Little did she know that this opportunity would set her on a path of magical transformation.
Reflecting on her journey, Shikha shares, "I think more of big achievements, but I love to celebrate small ones. The biggest achievement as of now is that my parents are happy and proud of what I'm doing."
As an artist, Shikha's interests know no bounds. She has explored various forms of creative expression, including painting, writing, singing, and, of course, dancing. Her initial dream was to become a choreographer, but she acknowledges that life often has unexpected plans in store.
"I've never involved myself in any charity work, but I would love to. I'm actively working on it," says Shikha, highlighting her desire to give back to society.
In the entertainment industry, challenges are an inevitable part of the journey. Shikha believes that how one chooses to handle these obstacles makes all the difference. She draws inspiration from a quote by the renowned poet Amrita Pritam, which she holds dear: "जहां भी स्वतंत्र रूह की झलक दिखे, समझना वही मेरा घर है" (Wherever you see a glimpse of a free spirit, understand that it's my home).
Shikha has received messages from admirers and well-wishers who appreciate her work, her characters, and her acting. She is humbled by the love she receives and expresses deep gratitude for the support of her fans.
While Shikha doesn't have a concrete list of future plans, she is unwavering in her commitment to working hard and embracing opportunities as they come. She promises to share her plans as they evolve.
Regarding her personal life, Shikha prefers to keep it private. She values her privacy and cherishes the moments away from the spotlight.
When it comes to interacting with her fans and followers, Shikha remains grounded and approachable. She believes in responding to messages and engaging with those who admire her work.
In the most recent news, Shikha Chauhan is currently in the midst of shooting for an exciting project where she plays the lead role. While she hints at other projects on the horizon, she chooses to keep them under wraps for now, leaving her fans eager to discover what's next in her remarkable journey.
Shikha Chauhan's story is one of determination, versatility, and a passion for the arts. As she continues to rise in the world of entertainment, her fans eagerly anticipate the next chapter in her journey, confident that she will continue to shine brightly in whatever path she chooses to tread.