Assam has always contributed in sports with many of its young players having done well in different sports. Now one more name added in this list belongs to a young fighter athlete called Manas Daimary. It makes us proud to share the news of this young fighter winning the MTV Super Fight League international pro fighter, National Pro-am MuayThai Champion, and emerging as the gold medallist at National Gi grappling. He started his journey from martial arts training when he was 12 years and finding the solution to lose his weight. He began his martial arts journey by studying karate, bodybuilding and wushu before settling on 'mixed martial arts'. He started his professional journey from age 18 as a professional coach.
Manas is a 26-year-old international professional MMA fighter and certified strength and conditioning coach who has won many awards in our state. Manas Daimary is a resident of Guwahati, Assam. He has worked as a trainer for 7 years helping over 1000 clients get fit and active. But during the adjustment of the pandemic, he realised that he wanted something of his own, so he quit his previous job to open his own club named DOJANG MMA & FITNESS club in July 2021. It offers personal fitness training online and at home. As the trainer and founder of DOJANG MMA, he has won three national-level title belts in MMA and MUAY-Thai, two national golds and three state medals in MUAY-Thai, one HADES K-1 national best fighter and four bronze medals. state, until now.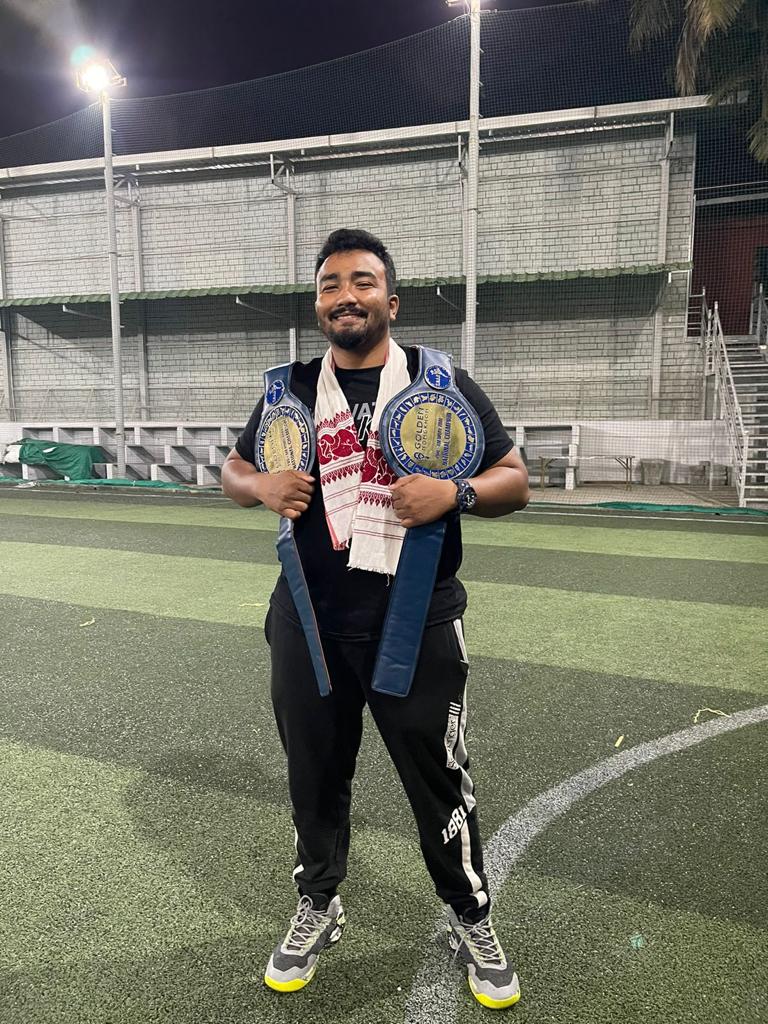 In the discussion of News, He said that I was already doing martial arts but When I first watched UFC I fell in love with it and right then I decided to become a pro fighter & with time I became a coach for new fighters. This is an honourable start for the big dreamer, but he should focus on winning on international platforms like UFC, One Champion, MFN, Max Muaythai and others.
Instagram Profiles:
www.Instagram.com/manas_daimary