Govinda Naam Mera Vicky, Kiara, Bhumi Starrer Sold to Disney+Hotstar direct on ott no theatrical release.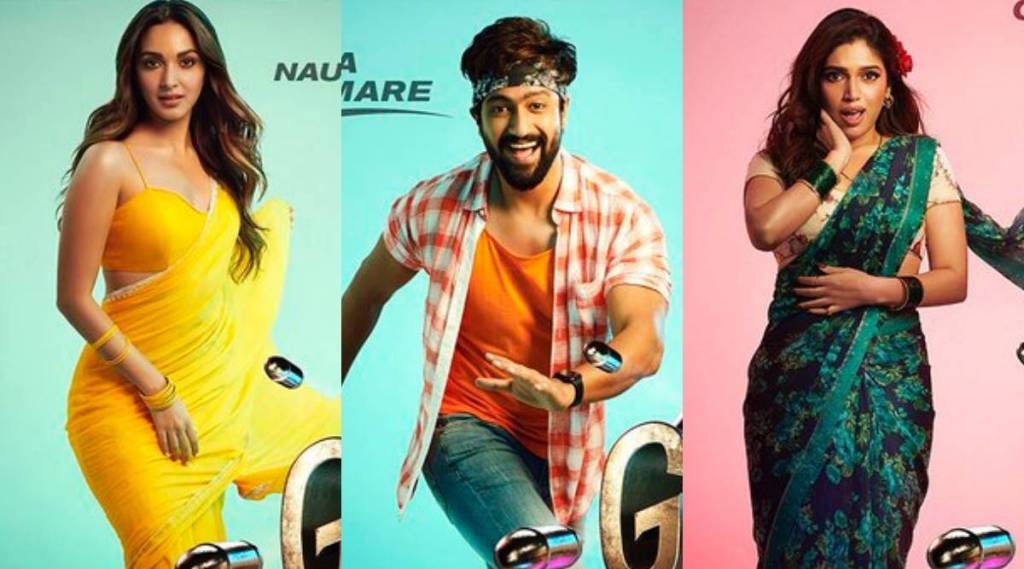 Following the flops of several high-profile big-budget movies, the industry is in a state of shock, and the producers are being pushed to reconsider their plans for releasing feature films.
In order to make 2023 a better year for the Hindi film industry, actors are being pressured to lower their acting costs, while producers are putting unsatisfactory scripts in the cans right away. Non-theatrical movies are one of the various actions the industry has taken, including delivering them straight to OTT platforms.
Now, Shashank Khaitan's Govinda Naam Mera starring Vicky Kaushal, Kiara Advani, and Bhumi Pednekar has been sold to Disney+Hotstar for a sum of Rs. 62 crores.
"It's a comic entertainer, but not exactly a film that's ideal for the big screen in today's world. Hence, the makers decided on a direct to digital premiere," revealed a source close to the development to Bollywood Hungama. The satellite and digital rights have been sold to Star Network for Rs 62 crore.
"The digital rights are valued at Rs. 42 crores and the satellite rights at Rs. 20 crores. The initial market expectation of Dharma Productions for Govinda Naam Mera was Rs. 80 crores, but the buyers were not too keen to spend such a big amount on the film. Finally, the deal was locked at Rs. 62 crores," the source further added.
"The budget of the film is equal to the revenue fetched. The team is now in a no profit no loss zone, which is still better than entailing losses in today's world," the insider told further.
Govinda Naam Mera will be released on Disney+Hotstar in November.
Author Profile
Adarsh Swaroop hails from Agra, India, and was born on 31st December 1992. He belonged to a business family. However, his dreams were beyond all this as he very early had realized his love for the media space. This motivated him to start his career in journalism, and he went ahead to become a film critic, film trade analyst, editor, and even a model, content writer, script & screenwriter, hacker, Income Tax, GST, and Law advisor. This proves his versatility as a professional and imbues more inspiration in the youth of India today with his successes.Besides this, the young talent also optimizes social media platforms like Instagram (@adarsh_swaroop_) to share his views, reviews, and analysis on movies.

As a journalist, film, and trade analyst, he wants other budding talents in the industry to focus on being honest and authentic in presenting their opinions and reviews in their niches. Instead of blindly following what other professionals are doing in the industry, film critics and analysts must focus on how they can present a genuine review, whether good or bad, to the audiences without sensationalizing things.