Mumbai: In a world filled with inspiring individuals who excel in various fields, Ashvithi Shetty shines as a true epitome of versatility. From her notable achievements in the film industry to her successful modeling career and her dedication to the world of dance, Ashvithi has become a well-recognized name, earning accolades and admiration from fans around the world. Xpert Times had the privilege of interviewing this multi-talented and accomplished woman, gaining insights into her life, career, and her perspective on success.
The Rise of Ashvithi Shetty: A Trailblazing Journey
Ashvithi Shetty, a name that resonates with success and resilience, has made remarkable strides in the fields of acting, modeling, dance, and social media influencing. Born on September 1st in Mangalore, she embarked on her journey in the film industry in 2014, making a significant impact since then.
Ashvithi's career began with a passion for dance. She gained recognition for her exceptional dancing skills and even appeared on India's Got Talent, where she showcased her remarkable talent. She also participated in various dance reality shows, including "Dance Karnataka Dance" and "Super," securing top positions and further establishing herself as a remarkable dancer.
The Silver Screen and Beyond: Ashvithi's Accomplishments
Ashvithi's foray into acting was marked by her role in the highly successful film "Mr & Mrs Ramachari," alongside acclaimed actors Yash and Radhika Pandit. The film enjoyed a successful run in theaters, completing 200 days, and catapulted Ashvithi into the limelight.
Her acting career continued to flourish, with notable appearances in films like "Ananthu V/S Nusrath" and "Suli," directed by Pranayaraja Srinath. Ashvithi's talent in acting was duly recognized when she received the "Best Actress Award" at the Red FM Short Film Awards and the "Power Women Award" on International Women's Day. This prestigious award acknowledged her as one of the 123 Power Women, achieving recognition in just 123 minutes.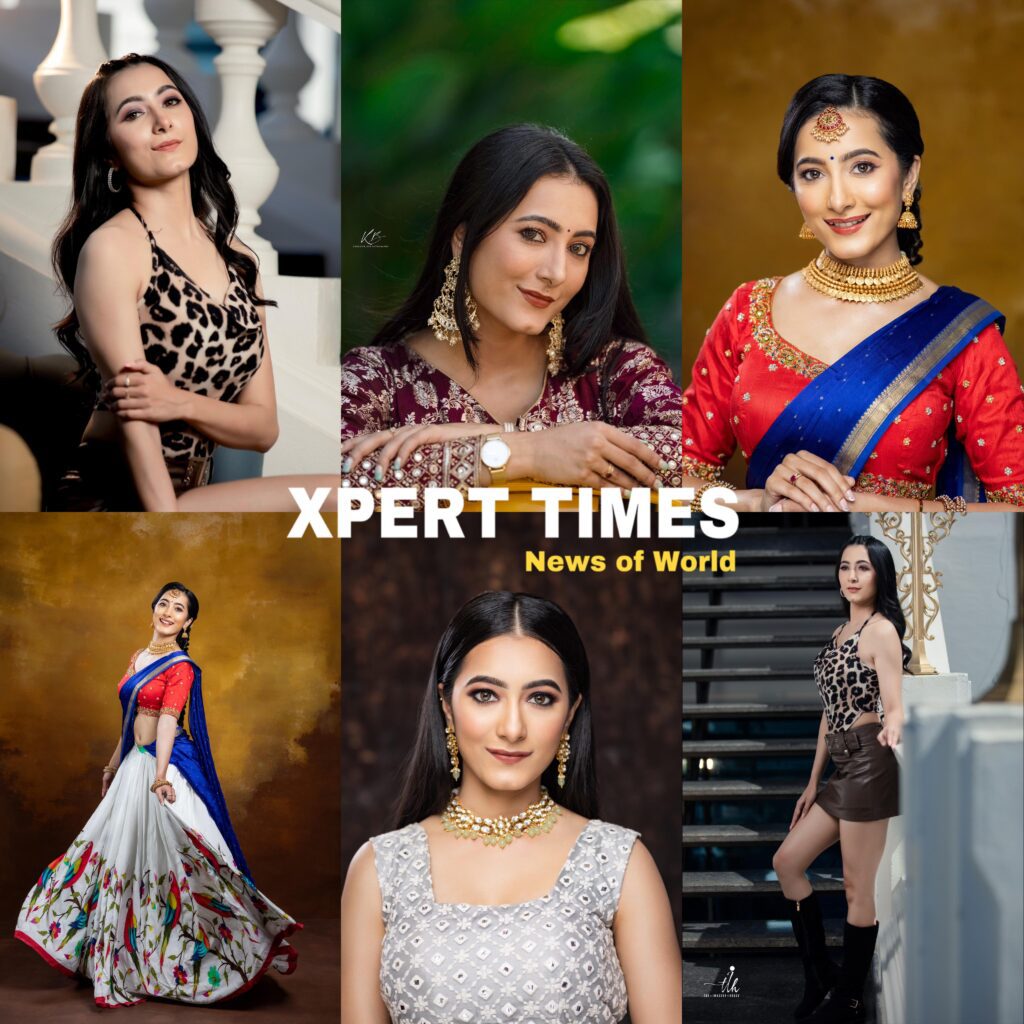 In the world of modeling, Ashvithi has walked as a showstopper for Mysore Fashion Week and featured in advertisements for renowned brands like Surfa Coats and Melorra Jewellery. Her grooming and choreography skills have also been instrumental in events like Mr Bunt and Miss Bunt Mangalore 2015, and she was crowned "Miss Bunt Bangalore" in 2013. Her journey led her to win accolades like the "SAMV Choice of Award" and "Outlook Supermodel Contest" in 2014, not to mention her title as "Miss Beautiful Hair" in Miss Mangalore 2014.
Dancing to Success: Ashvithi's Achievements in the World of Dance
Ashvithi's passion for dance culminated in numerous accolades, including the "Young Achiever in the Field of Performing Arts-Dance-2011" award by the Rotary Club in Mangalore. Her exceptional talent took her to various dance reality shows and talent competitions on television, earning her recognition and appreciation from judges and audiences alike.
Influencing and Giving Back: Ashvithi's Social Commitments
Apart from her success in the entertainment industry, Ashvithi has also made a name for herself as a social media influencer. Working with over 100 brands, including Puma, Converse, Santoor, Lifestyle, Pantaloons, Myntra, Flipkart, LG, and many more, she has established herself as a reliable influencer known for her authenticity and dedication.
In addition to her flourishing career, Ashvithi's heart is as big as her talent. She has been actively involved in charitable endeavors, particularly during the challenging times of the COVID-19 pandemic. Teaming up with her twin sister, Adhvithi Shetty, Ashvithi organized initiatives to provide food and water to those in need, reaching out to nearly 3000 people daily for two months. Her charitable contributions also extend to organizations like the Roshni Foundation and others, demonstrating her commitment to making a positive impact on society.
Quotes to Live By: Ashvithi's Words of Wisdom
Ashvithi Shetty's life philosophy is grounded in self-love and resilience. She firmly believes that loving oneself is a fundamental step toward success. Her advice to her fans is simple but profound: "Never give up." She encourages everyone to persevere, regardless of the challenges they may face, and to always keep striving for their dreams.
Connecting with Fans: A Personal Approach
Ashvithi Shetty's interactions with her fans are characterized by warmth and accessibility. She values her fans and ensures that she takes the time to connect with them, whether in person or through social media. Her willingness to engage with her supporters, offer advice, and share insights has endeared her to a loyal and ever-growing fan base.
The Future Beckons: A Present-Centric Approach
When asked about her future plans and goals, Ashvithi takes a present-centric approach. She believes that it's essential to live in the moment, embrace opportunities as they come, and prioritize happiness over meticulous planning. This outlook has allowed her to navigate a dynamic and ever-evolving career with grace and authenticity.
Ashvithi Shetty: A Woman of Many Talents
Ashvithi Shetty's journey is a testament to the power of talent, hard work, and a commitment to giving back to society. Her multifaceted career, influence in the world of fashion, exceptional talent in dance, and dedication to charitable causes have earned her recognition and admiration from fans, peers, and the industry at large. Her journey is an inspiring example of a young woman who has achieved remarkable success across diverse fields and continues to do so with grace, humility, and resilience. Ashvithi Shetty is truly a power woman, an inspiration, and a role model for many.