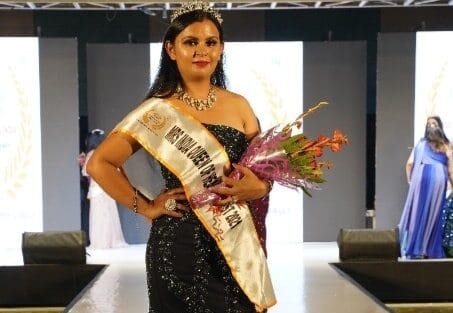 Stuti Tripathi from Beawar Rajasthan has been crowned as winner of Mrs India Queen of hearts west zone 2021 . Many thanks to the organizers Mrs. Saloni Aggarwal and Mr Ankur Aggarwal for successful pageant hosted in the 'Crown plaza , Greator Noida on 28.12.2021.
The contest had four rounds split in following, ramp walk in traditional and western attire ,talent round and QA round.

" It is a moment of immense pleasure and pride for me that I will represent my state in nationals . I am geared up to give my best performance at the national beauty pageant. The path to success is not an easy one . I am determined to bring a difference in the lives of people.My larger goal in life is to work for the betterment of young women like me who can be trained, counselled and coached to study and build a career.

Many thanks to my family especially my husband Mr Sagar Kumar who always believed in me, supported me and encouraged me to chase my dreams.
Continue Reading on Xpert Times.
Author Profile
Jitendra Kumar Born on October 10, 1990 an Indian author and activist from Hathras in Uttar Pradesh.