The Journey of living for others: Karwaan Foundation from Mumbai is helping Underprivileged and Homesless of the city.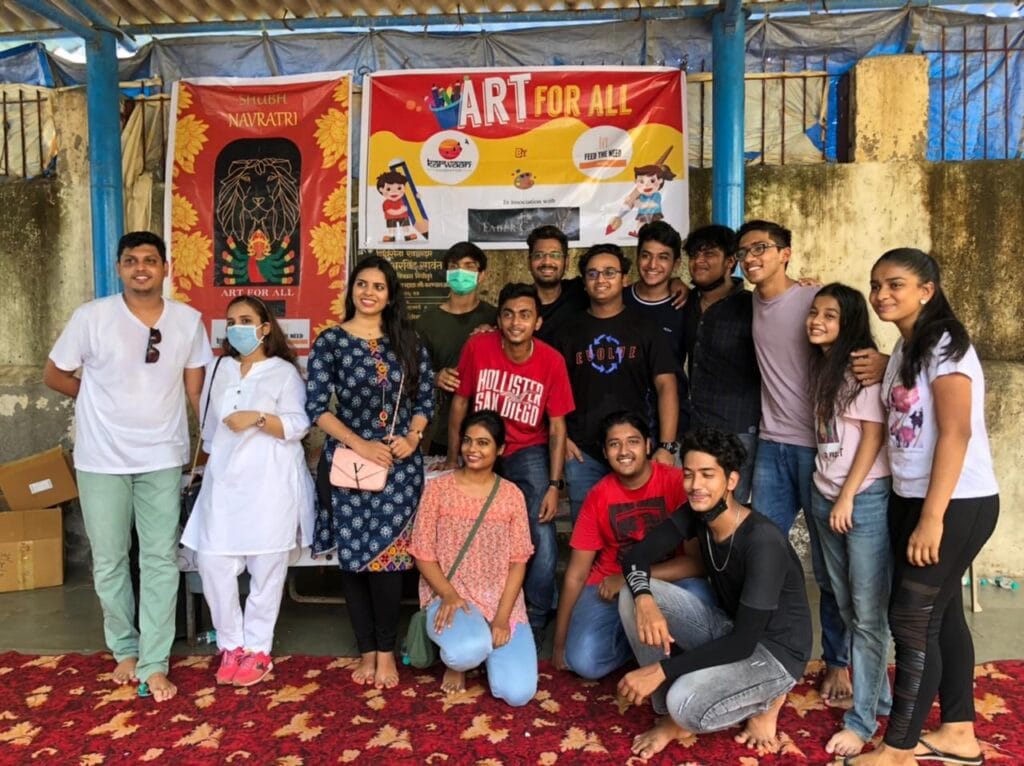 KARWAAN FOUNDATION" – YOUTH NGO was inspired and commenced in the year 2020 when the outbreak of covid'19 created a global health crisis that has had a deep impact on millions of lives not only is the rate of contagion and patterns of transmission threatening but the safety measures put in place to contain the spread of the virus also require social distancing and most importantly staying indoors. This has given rise to superheroes who are risking their lives without thinking about themselves. Hence KARWAN FOUNDATION being a motivation thought of even a spoonful contribution can make a difference in the society by nurturing the needy ones and inspiring every YOUTH individual out in the society.
Once Nelson Mandela said "Education is the most powerful weapon we can use in changing the world". Therefore the KARWAN FOUNDATION journey was instituted on the occasion of Mahatma Gandhi Jayanti by distributing 200 + Art kits to underprivileged children at Garib janta Nagar Cuffe Parade with the biggest supporter FABERCASTELLINDIA.
After such a remarkable drive they went ahead on our second drive during Navratri festival. They arranged a 2nd drawing competition and distributed 100 + Art kits to underprivileged children at Tulsiwadi,Tardeo with the help of FABERCASTELLINDIA and The Karma Project.
Next, on the Children Day Special KARWAN FOUNDATION visited Pushpa Narsee Park in Juhu and spent time with kids from VYF by playing games like Dodgeball, Kho Kho and DOG & Bone games
along with distributing 200 +Art kits.
Next Project, SOS Chiplun where KARWAN FOUNDATION personally visited and distributed ration kits,drinking water,clothes and sanitary kits to chiplun,Ratnagiri during the torrential rain and floods affected the lives of many people.
Moreover, KARWAN FOUNDATION engaged hands in beach clean-up at Girgaon Chowpatty and distribution of 400 + sanitary pads.
This is not an end but a beginning to serve infinitely in future. Let's fly towards a secret sky, to give a meaning to hundreds of lives and rise by lifting others.
Founders and core team of Karwaan Foundation- Aditya, Tejas,Jai, Mrunmayee , Shubham , Hatim , Mansoor , Diksha, Celina, Megha, Heer, Varun, Dhanashree, Ruta, Aahan , Nathan, Kavya, Neel, Garima, Disha & Shariva and all volunteers and Team Social Impact & The Karma Project.