People say that don't dream, make come true and live young businessman. Tarun Kapoor has proved it. He has made such a name in the makeup industry that today he is one of the top artists and is one of the most promising makeup artists in Haryana and Delhi NCR
Tarun Kapoor was born in Bareli and brought up in Mumbai. He started his career as a makeup artist in 1992. He is a well-known personality in the field of the beauty and makeup. He displayed his skill and talent with extraordinary and unique styles. His knowledge of grooming, makeup and hairstyling makes him a professional make-up artist. He has worked with some of the renowned personalities of Bollywood and the fashion world. He worked with Priyanka Chopra as her makeup artist .Tarun Kapoor has mastered in doing natural makeup so that no one can realize that you have actually done makeup. He is always in top high demand list when it comes to Indian bridal makeup. His high definition bridal makeup is always as beautiful as it was before. Fusion of traditional and modern bridal look is his specialty. He always says that his job is to enhance a person's inner beauty.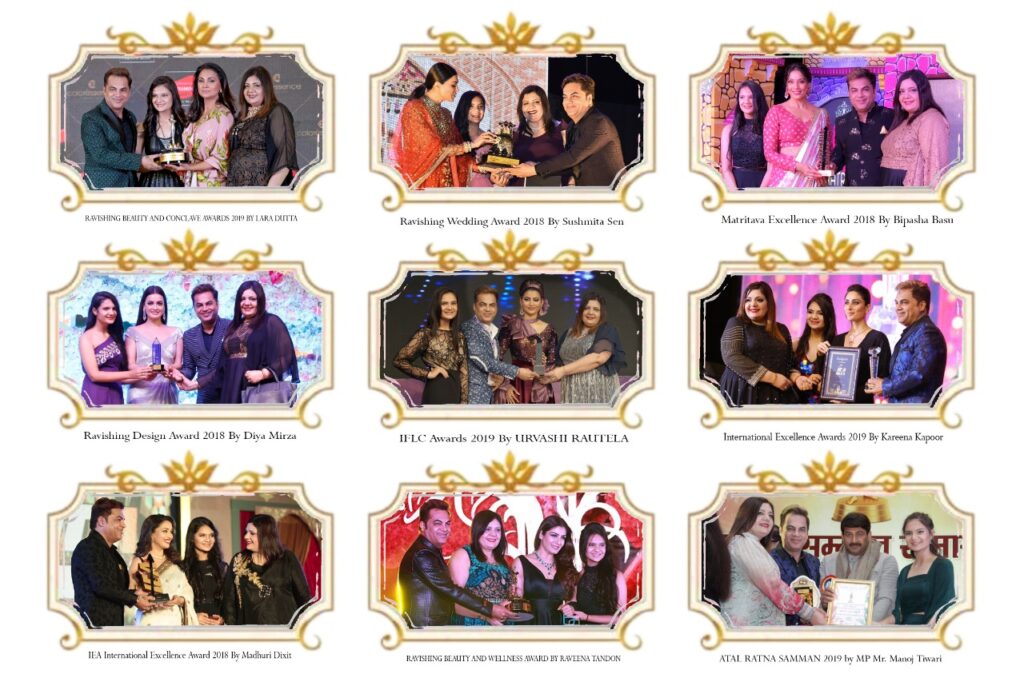 Mr.Tarun Kapoor, who makes ordinary people look and feel special, is also the favourite artist of models and Bollywood celebrities. Not only in the country but also in other countries, Tarun is famous for his services. He believes that loving yourself fills one with self-confidence and that is what he advises his clients to do first.
How did Mr. Tarun Kapoor discovered his talent?
He discovered his keen interest in the arts at the age of seven. When he was in second class, he first did his mother's make-up, and then he realized that he was an artist and was born for art but this was not the end of his talent in the field of art
He also did lots of work in the field of art like painting, sculpture, rangoli, body tattoos, and much more. Then, he started his makeup career in the year 1992. Till now he has done more than 5 lakh of Makeups including Party Makeups, Bridal Makeups, Portfolio Makeups, Gala Makeups, and Fantasy Makeups. He has also worked for famous fashion shows like Lakme Fashion Week. It's not enough that he has worked in various prestigious and famous salons across the country like Delhi, Gurugram, Ludhiana and Karnal.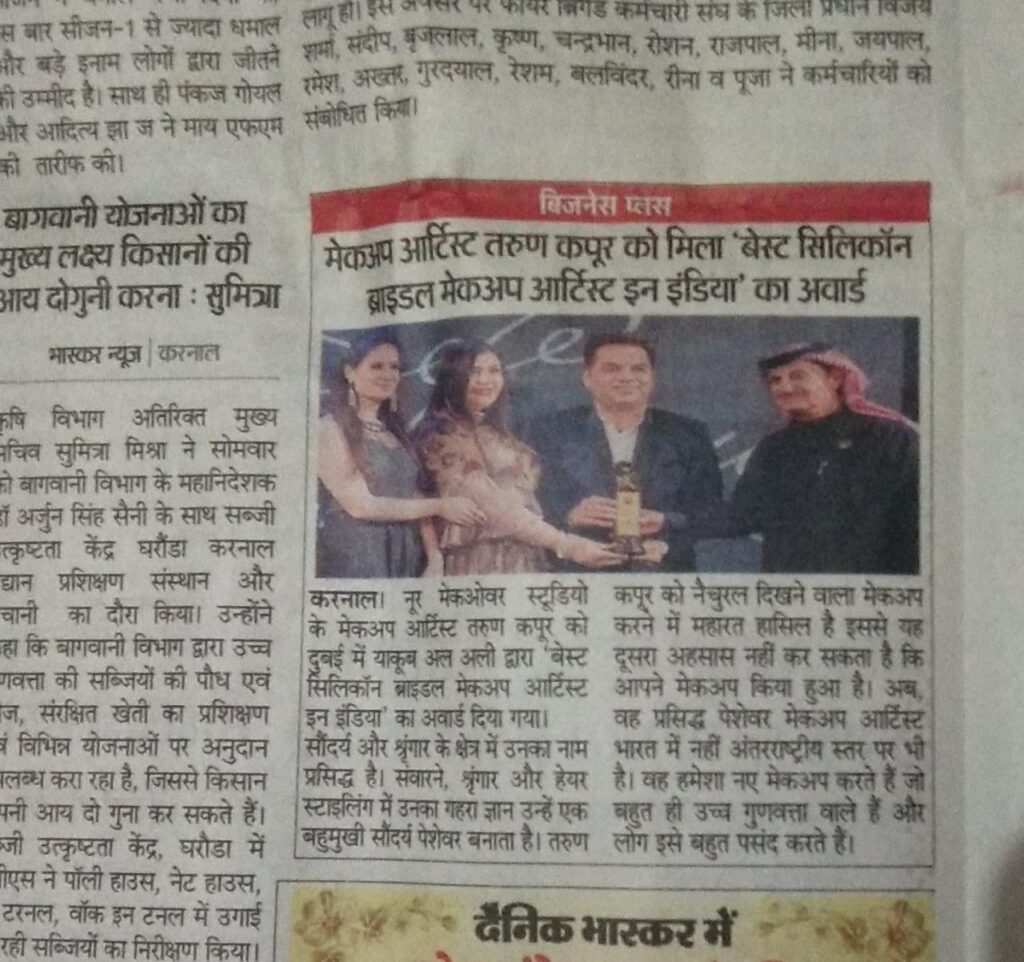 The best and most famous of all North India makeup artist. Tarun Kapoor has won many national and international awards. He has vast and illustrious experience of 28 years in the field of make-up now he is in Noor Mahal Five Star Hotel since 2018 Tarun Kapoor is the director of Noor's Makeover Studio in Karnal.
He said that behind every successful man there is a hand of a woman and Tarun Kapoor also states that his wife Aditi Kapoor shares the credit behind his success