Team India is currently on a Bangladesh tour where they have already a 3 match ODI series and now they are playing a 2-match Test series, in which Team India has already won the first test. Explosive batsman Suryakumar Yadav is not a part of the team on this tour. He has been on rest since the NZ tour. In the midst of all this, there is a piece of big news coming out related to SKY. He is ready to return to the field after quite a long break. This time he has decided to play in a tournament which he has not been a playing for the last 3 years.
The 2022–23 Ranji Trophy is presently being played. Suryakumar Yadav will participate in this competition once more. For the past three years, he hasn't participated in the Ranji Trophy. Suryakumar plays in domestic cricket for Mumbai. Starting on December 20, Mumbai will play a game against Hyderabad. For this game, the Mumbai Cricket Association has named a 17-person team. Suryakumar Yadav's name is also listed on this team.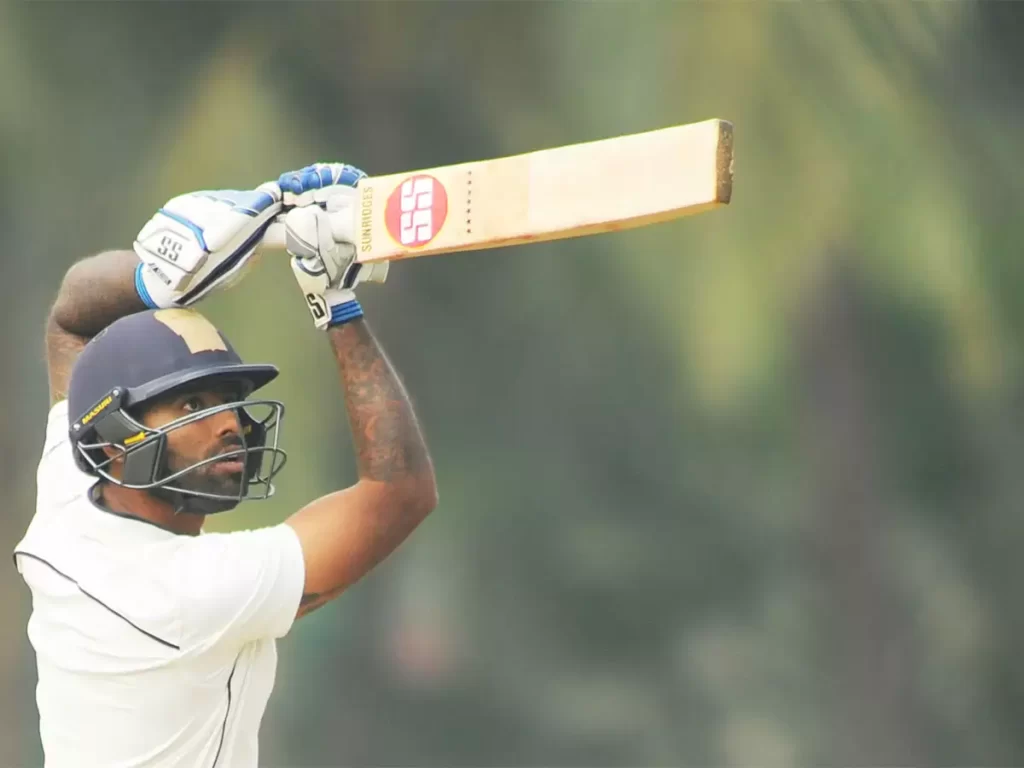 Mumbai's squad for this Ranji season 2022-23: Ajinkya Rahane (Captain), Prithvi Shaw, Suryakumar Yadav, Yashasvi Jaiswal, Armaan Jaffer, Sarfaraz Khan, Suved Parkar, Hardik Tamore, Prasad Panwar, Shams Mulani, Tanush Kotian, Tushar Deshpande, Mohit Awasthi, Siddharth Raut, Royston Dias, Shashank Atarde Mushir Khan.
The most prolific batsman in T20 cricket in 2022 was Suryakumar Yadav. In 31 innings this season, he scored 1,164 runs for with an average of 46.56 and a strike rate of 187.43. 9 half-centuries and 2 centuries were recorded through his bat throughout this time. The player with the most runs scored in T20 cricket this year was Suryakumar Yadav. In addition, he played 13 ODI matches this year and scored 280 runs. Nevertheless, he has yet to be allowed to participate in a single Test game for Team India.