Mumbai: In an exclusive interview with Xpert Times, Pankhuri Gidwani shared her remarkable journey from a small-town girl to a rising star in the entertainment industry, emphasizing the importance of perseverance, hard work, and unwavering dedication to one's dreams. In the world of glamour and stardom, there are individuals who emerge as shining beacons of talent and dedication. One such luminary is Pankhuri Gidwani, born on the 2nd of October, 1997, in the vibrant city of Lucknow, Uttar Pradesh. This is the story of a young woman who embarked on her modeling career at the tender age of 16 and has since soared to remarkable heights, leaving her indelible mark on the entertainment industry.
Pankhuri's journey commenced in her hometown, Lucknow, where she took her first steps onto the modeling runway. Her debut show was at the prestigious Taj, where she graced the catwalk for renowned brands like Ritu Kumar Kimaya and other illustrious names. Her remarkable talent and innate charisma did not go unnoticed, propelling her into the world of Miss India. Remarkably, she clinched the Miss India title at the age of 18, catapulting her into the limelight.
Following her Miss India triumph, Pankhuri delved into the world of fashion, strutting her stuff on the runways of numerous fashion weeks in collaboration with the esteemed Times of India. Her affiliation with Times Talent further solidified her position as a fashion icon. Embracing versatility, she embarked on a cinematic journey, featuring in a Telugu film titled "Love Mouli," set to dazzle audiences by the end of this year. Additionally, viewers can catch her on Amazon Prime and Amazon Mini TV in the enthralling series "Leaked," a project filmed in 2021 that has now graced screens. Her cinematic repertoire also includes a cameo in the film "Ujda Chaman," hinting at a promising future in the world of cinema.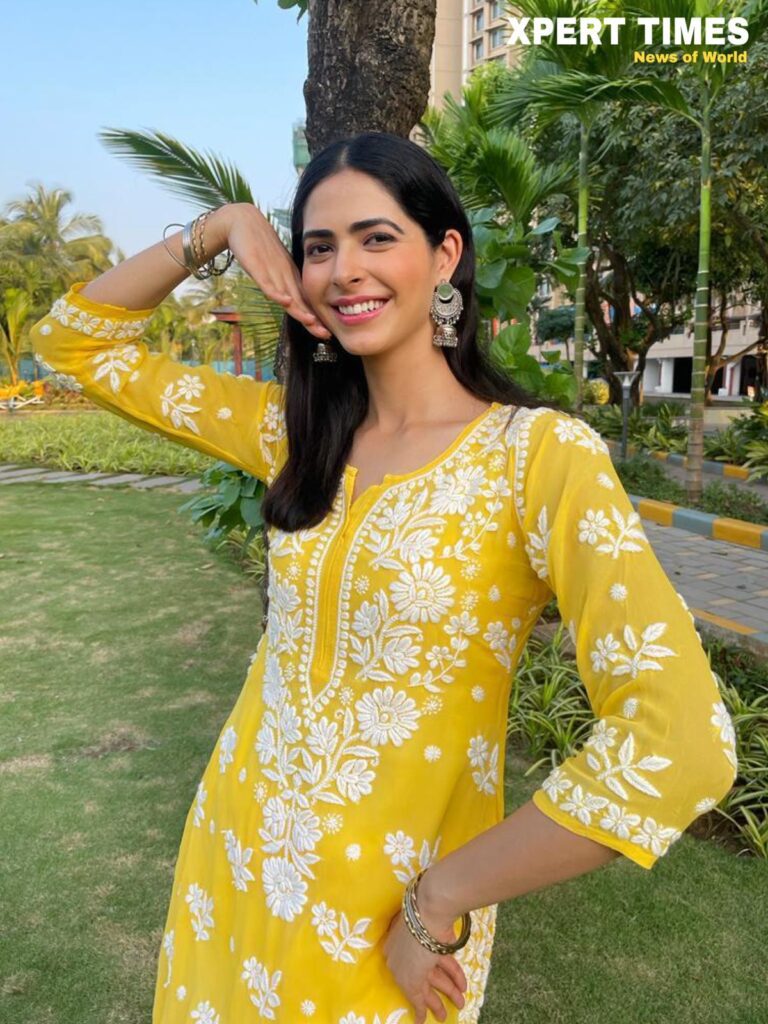 In addition to her flourishing acting career, Pankhuri's love for performing arts manifested at a young age. She commenced her Kathak training at the tender age of four, dedicating 14 years to honing this classical dance form. Her foray into theater during her formative years further fueled her passion for the stage. As a multi-talented individual, she extended her artistic expression to drumming, mastering this unconventional skill through familial tutelage and online resources. Her commitment to extracurricular activities also encompassed participation in debates, fostering her eloquence and communication prowess. These early experiences on stage laid the foundation for her future endeavors in the entertainment industry.
Presently, Pankhuri is fervently engaged in various advertising campaigns like Set Wet with Ranveer Singh, Dabur Red Bae gel with Kartik Aryan, Bhima Jewellery, Mortein, Sofy, Bajaj Almond Drops soap etc, hinting at her prowess as a sought-after model. Moreover, she tantalizingly alluded to her forthcoming projects, including a Punjabi and a Bollywood film in which she plays pivotal roles. Her enthusiasm for the burgeoning world of web series and OTT platforms is palpable, as she recognizes their potential to breathe life into innovative narratives and diverse characters.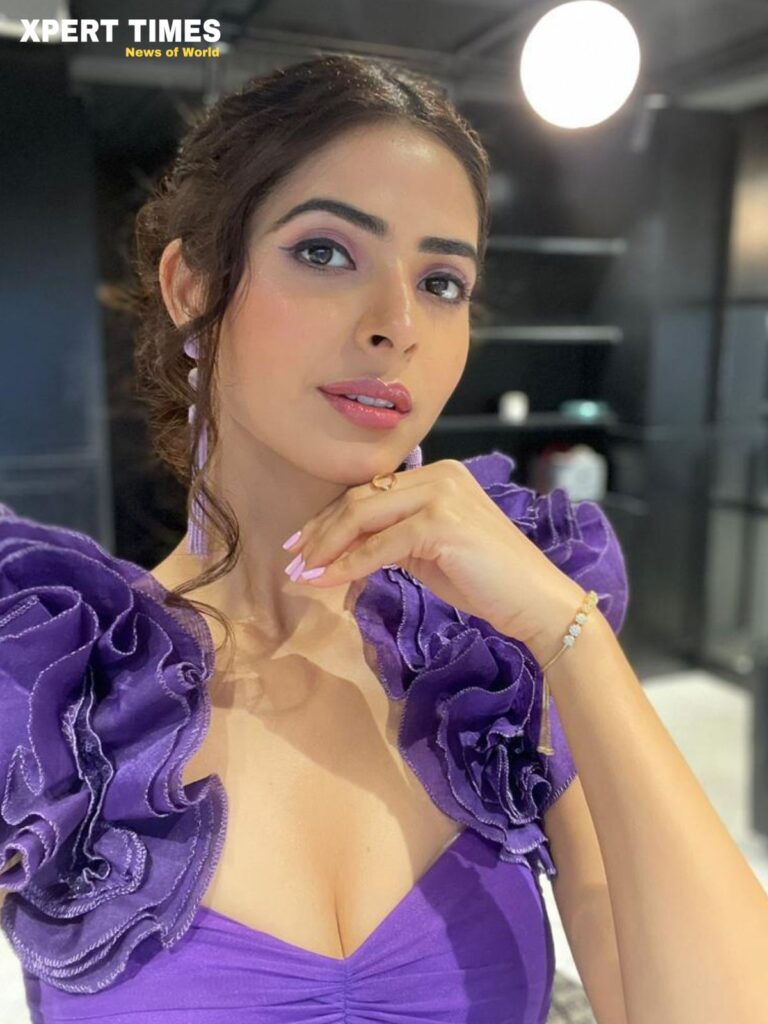 Pankhuri attributes her career's dynamism to her eclectic hobbies. She possesses a passion for singing, honed dance skills spanning jazz, Salsa, hip hop, Bollywood, and Kathak, and even a penchant for drumming. She is an avid reader and an enthusiastic traveler, both integral components of her life's tapestry.
Beyond her professional achievements, Pankhuri has exhibited a commitment to philanthropy. During her Miss India tenure, she championed the cause of providing sanitation facilities to villages, contributing significantly to the village of Barthana in Uttar Pradesh in collaboration with Sulabh Sauchalay and Mr. Bindeshwar Pathak. Her dedication to charitable endeavors remains unwavering, and she eagerly anticipates contributing to more noble causes in the future.
Undoubtedly, Pankhuri Gidwani's journey has been punctuated by challenges, primarily her youth when she entered the entertainment industry. The transition from her roots in Lucknow to the bustling hub of Mumbai was a paradigm shift, laden with cultural differences and industry nuances. Nevertheless, her indomitable spirit and unwavering work ethic prevailed. She navigated the audition circuit, even post her Miss India victory, and juggled college with the relentless pursuit of her dreams.
Pankhuri is a staunch advocate of hard work, advocating the philosophy that it's "all right to fail, but it's criminal not to try because of the fear of failing." She encourages individuals to follow their passions with unwavering determination, transcending societal norms and stereotypes. Her empowering message resonates with aspiring artists and young women seeking to break barriers.
Pankhuri's relatability endears her to her audience, for she remains the quintessential girl next door who has ascended to remarkable heights through perseverance and talent. Her infectious smile has garnered the admiration of countless fans who find inspiration in her journey.
Amid her whirlwind career, Pankhuri remains grounded, frequently engaging in introspection and self-talk to navigate the complexities of fame and life. Her unwavering bond with her family, including her parents and brother, serves as a constant source of strength and support, fostering her ascent to stardom.
Looking forward, Pankhuri envisions a future marked by continued growth in her acting career. Her aspiration is to not only become a star but an exceptional actor, touching hearts and creating change through her performances. She dreams of winning prestigious accolades such as Filmfare and even an Oscar, all the while aspiring to collaborate with acclaimed directors and cinematographers.
Beyond the silver screen, Pankhuri harbors dreams of establishing her own pageant training school, acting school, or dance school, shaping future artists and leaving an enduring legacy. She is also intrigued by the prospect of venturing into the skincare industry and setting up her production house, with the ultimate goal of telling impactful stories and fostering positive change.
As she embarks on her journey, Pankhuri is eager to learn Kalaripayattu, a mesmerizing martial art from the south, adding yet another layer to her multifaceted personality.
Watch Pankhuri's Latest Series Leaked on Amazon Mini TV Now :
In closing, Pankhuri Gidwani extends a heartfelt invitation to viewers to watch her "Leaked" series on Amazon Mini TV and witness her upcoming projects, including Charlie Chopra and her South Indian film, both slated for release this year. Her enthusiasm for "Charlie Chopra," scheduled for release on the 27th, is palpable, and she eagerly awaits honest feedback from her audience. She leaves us with a resounding message: pursue your dreams with unwavering dedication and passion, for success is attainable when one follows their heart and strives for greatness.