Mumbai: In a candid interview with Xpert Times, Niharica Raizada opens up about her inspiring journey, dreams, and the love she holds for both the arts and healthcare. In the glitzy world of entertainment, Niharica Raizada shines bright with her talent and dedication. Born on the 18th of April in the charming country of Luxembourg, Niharica has emerged as a promising figure in the Indian entertainment industry. Let's delve into her story, passions, and aspirations.
Niharica's journey into the world of arts began at the tender age of 5 with her first Bharatnatyam dance class. Additionally, her early exposure to the enchanting world of Hindi film music through the popular show "Movie Mahal" on her grandparents' laps deeply inspired her love for Indian cinema. These early experiences solidified her interest and passion for the arts.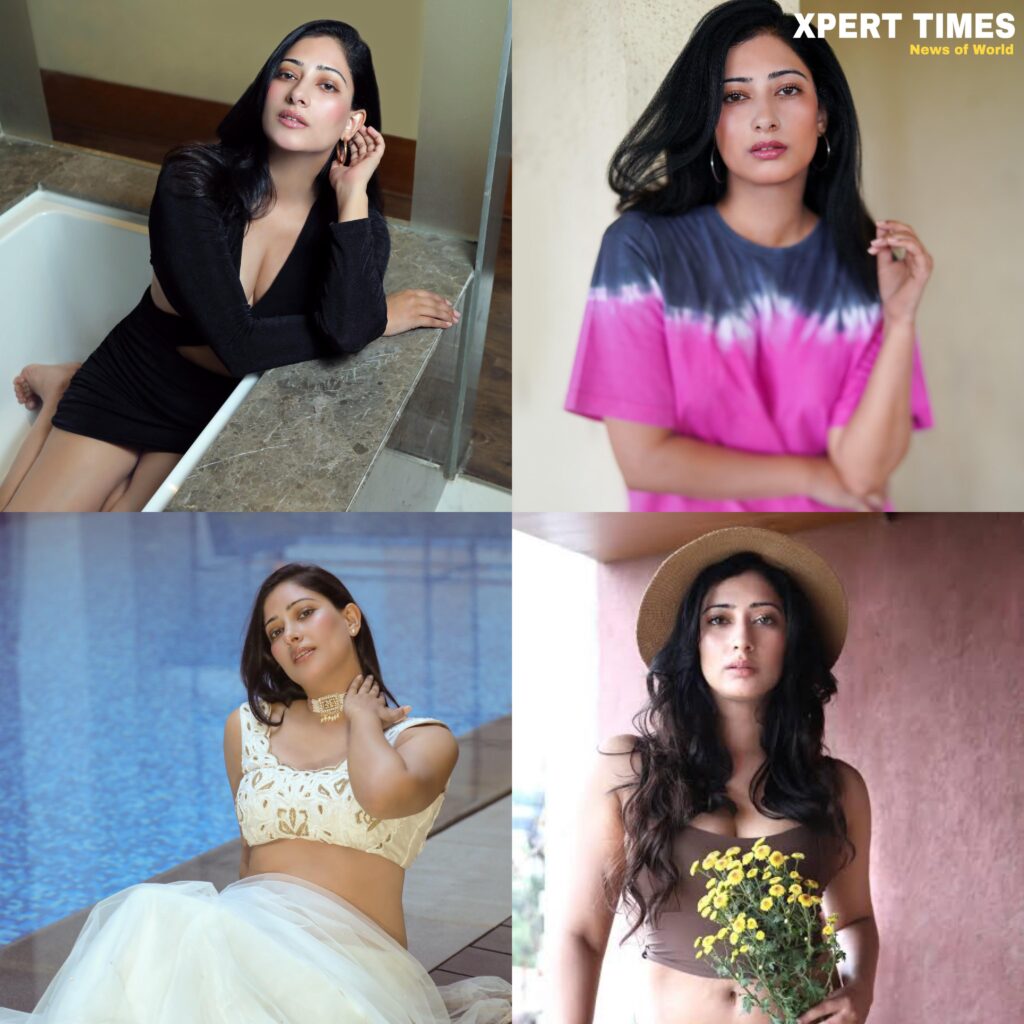 Her achievements are testament to her dedication. Niharica was honored with the prestigious Fulbright Scholarship award, which she utilized to pursue cardiology studies at Johns Hopkins. In the realm of acting, she received the Dadasaheb Phalke award for promising newcomer, along with recognitions from midday and Times of India for her desirability and acting prowess.
Currently, Niharica is engrossed in reading scripts and working on her production house film centered around the theme of the tiranga. Beyond her career, she immerses herself in philosophical reading and is a devoted researcher in Cardiology, a field she is deeply passionate about.
Niharica's heart is also in giving back to society. She has been actively involved in conducting free medical camps across India, reaching from Kashmir to Maharashtra and Delhi. These efforts aim to provide essential medical knowledge and relief to those in need.
However, the journey hasn't been without hurdles. Niharica has faced the typical challenges an actor encounters, including rejection, typecasting, and financial instability. Yet, she considers these challenges as stepping stones towards growth and learning.
In the eyes of her fans, Niharica is more than just a talent; they admire her for both her physique and her intellect. She aspires to have her fans appreciate her mind just as much as her body.
Looking ahead, Niharica has big dreams. She envisions establishing a successful production house, Raizada Entertainments, focusing on narrating compelling Indian stories. She also plans to act in lead roles across various languages and wishes to create a healthcare empire melding ayurvedic practices with allopathic medicine.
In her personal life, Niharica has worn many hats, from being an avid badminton and karate enthusiast to a dance teacher and guitar player. Her varied experiences have shaped the dynamic personality that her fans adore.
Niharica's interaction with her fans is warm and engaging. She values their support and occasionally responds to their messages, showcasing her appreciation for their love. In fact, she dreams of hosting a grand celebration to thank her fans for their unwavering support.
Recently, she participated in the flagging off of the MotoGP race in Delhi, showcasing her love for speed and sports. This multi-talented artist is also set to perform in Colombo, Sri Lanka, promising an electrifying dance performance to popular tunes.
As Niharica Raizada continues her journey, her dedication to her craft and her aspirations to make a mark in both the entertainment and healthcare sectors shine as beacons of inspiration for all.