Miss Binita shanker (Miss India Northeast 2021) born on 15th October 1995 who is a young Fashion Enthusiasts and Business Expert from Pakyong, Which is small town of Sikkim, India. She is Pursuing her Phd on Sociology.
She was intelligent in her academics by which She got her scholarship in JNV Pakyong and completed her higher studies from TNSSS Pendam, East Sikkim.
Keeping her eyes on her Ambitious journey after class 12 She was quite intrested into Airlines and started her journey from Frankfinn of becoming cabin crew.

Being Business expert she  choosed her carrier which is business oriented and went abroad Dubai for her carrier and studies and completed  her Master's  in Business (MBA)
She worked as a Healthcare Executive with one of the most reputed organization at AL ZAHRA HOSPITAL, Dubai.
After her faithful service of 6 years in Dubai she decided to take a break from the busy city life and came back to India. After coming back India She gave her 100% effort for being social activist and extended her help and support to different places of society. Apart from her carrier she choosed her passion in Fashion Industry and participated in different beauty Pageants. Since she started her journey in Fashion Industry, She was encouraged by the support of her family and friends and was confident enough for national beauty Pageants. She won the FOTM (Face of the month) in Sikkim Fashion Diva at 2021 and looked forward and contested at two National beauty Pageants FSIA Miss India and Mission Dream Miss India 2021(Virtual Pageant) She stood Winner in talent round of FSIA and became city winner and State winner and in the grand finale of FOREVER STAR INDIA AWARD which was held at Jaipur December 17th- 20th out of 7,500 participants she was finalists at national level with 500 finalists and she stood winner in National level MISS INDIA 2021 (north east)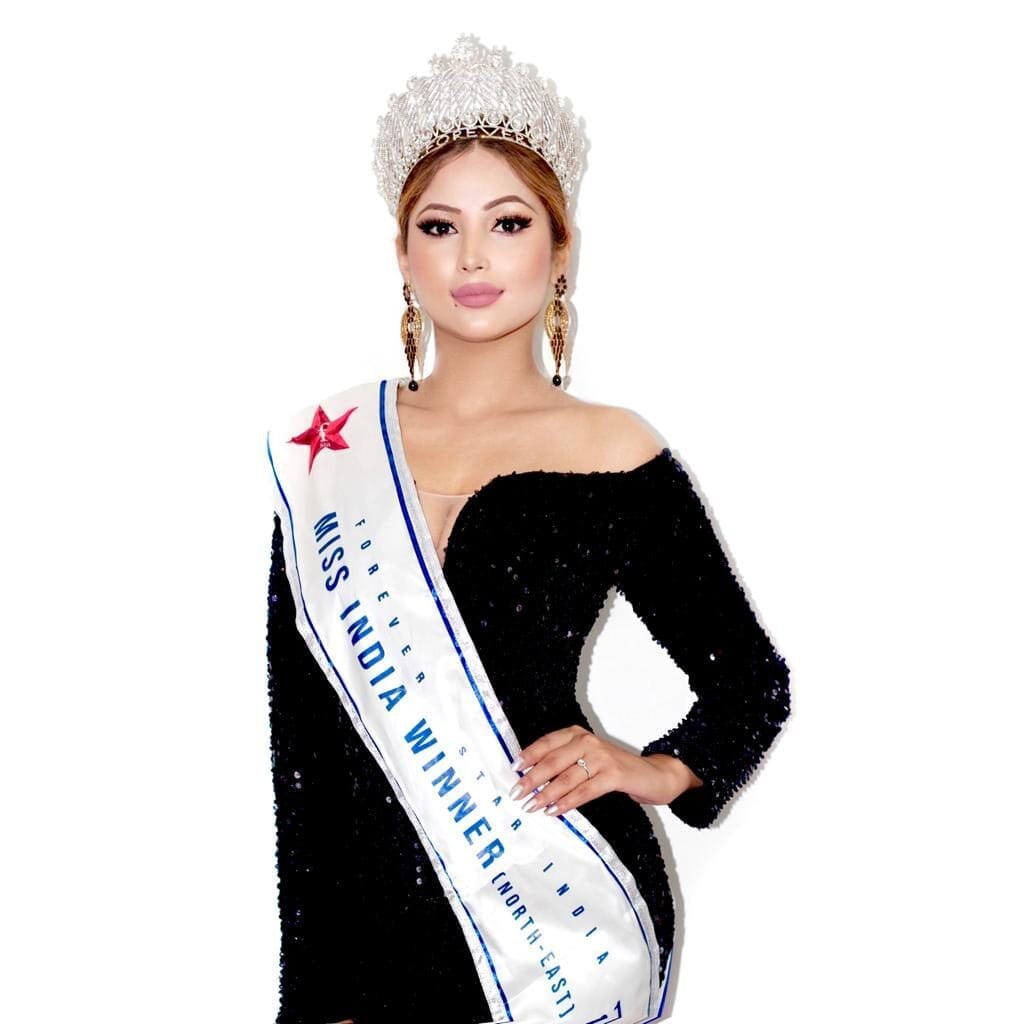 She also won the Title of "Miss Diva" with a huge Victory of 1st Runner-up in Mission Dream Virtual Pageant.
She says "My Passion is bigger than my carrier." She loves planting trees and make aware on degrading environment and its causes
And encourages people to plant a trees to preserve the environment.
Apart from Fashion industry She runs a YouTube channel with her brother( lifestyle daily vlogger)@Judahvlogs https://youtube.com/c/JudahVlogs and has released many Short Films which contain strong messages regarding social awareness like Casteism, Domestic Violence, Drug addiction, affect of Lockdown, Short Documentaries etc.
She has been featured in Music Videos too, "Jhyalmai basi" a nepali Song Music video & She is also working on her New Music Video Which name has not been published till now. Shanker is also into Music and have recorded her song at GTR recording studio,Dubai. Shanker says" Life is a Learning Process, so never stop Learning new things every single day" She sats her life experience and struggles and have motivated lots of people in sikkim. On 31st December 2021 She was Felicitated by 'Casino Mayfair, Gangtok' and On February 2022 She was Felicitated by "Sikkim Gyan Manch". After winning the crowns and hearts of Sikkimese People She is now Inspiration for many people, therefore she has been called for Different Morivational Programs & Beauty Pageants as a Jury Member and to share her Successful story.