Jazza Mistry, a model cum actress has been wrestling her way out making a name and fame in the fashion world. Her photoshoots and ramp walks are quite a head-turner, the model is yet to be seen in lots of music videos and prominent advertisements.
Jazza Mistry is a well-known name when it comes to beautiful bridal shoots and print shoots for designers. Her pretty facial features and a typical Indian vibe make her the best candidate for Indian designer's print and bridal shoots. Her fashion walks have been noteworthy but the model is more interested in photoshoots as she feels more comfortable around the camera.
The extremely gorgeous model is known for her top smile and very expressive eyes. Her golden hair and top-notch figure make her very camera-friendly. The wheatish Indian Skin tone she flaunts around gives her the exotic South Asian girl Vibe. Be it a typical Indian girl or the glam fashionista, the model is seen to pull off any photoshoot that is given to her. The respect she portrays towards her career is laudable which is seen through her hardworking, sincere, and honest behavior. Her professionalism is praised throughout the industry while her cheerful behavior is always admired by her colleagues. She is a happy-go person who likes to make people connected to her feel content and safe around her always.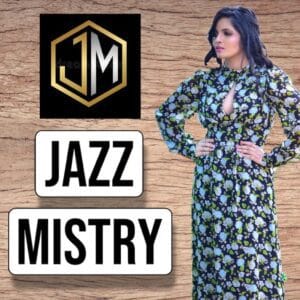 Once Liris Crosse said, "Modelling is about fantasy, getting people to buy into a lifestyle and a vision." The young model has this in her head and she knows her job as well as her angles, once anyone had worked with her, they never want to move on to the next candidate. The camera loves her, the pictures could be clicked by The Dabboo Ratnani or the picture could have been snapped by an amateur photographer the pictures will come up with a boom. The pictures clicked modeled by her are always well-groomed and professional.
Her remarkable achievements are mentioned here:
• Print shoots for many leading fashion brands and eminent designers • Designer shoots for Shagun Sarees hoarding • Bridal photoshoots and print ad campaign with emerging fashion brands • Many Indian Wear Photoshoots• Won several prizes during her schooling in various extra-curricular activities such as singing and sports (discus throw and long jump)
Her chic looks and elegant fashion sense elevates her modeling career to another level. She knows her angles well and is very much loved by the camera. Her quirky expressions and enticing poses make the picture come alive. Her exotic looks compliment the Indian attires she put on in many traditional Photoshoots, while her ravishing western outfit snaps excite a chunk of the audience too.
The young model is basically from a small town Balaghat in Madhya Pradesh, where she completed her BCA and MBA (HR and IT). Due to an unfortunate accident, her father passed away but her aunt raised her and her sister well. Because of such incidents, her personality shaped up into a responsible and very professional person. She takes her work very seriously which makes her a gem in the modeling industry. She doesn't take her work for granted and is looking forward to pinning more projects into her portfolio.
Her passion for fashion and modeling whether it is in the form of photoshoots or ad campaigns truly reflects in each of her undertakings. She makes noteworthy appearances in every project she takes into consideration. She is looking forward to working on several new ventures with many big leading fashion brands. The model is eagerly anticipating to bag eminent roles in music videos and advertisements.