In conversation with Dr Dipsikha Bhagawati.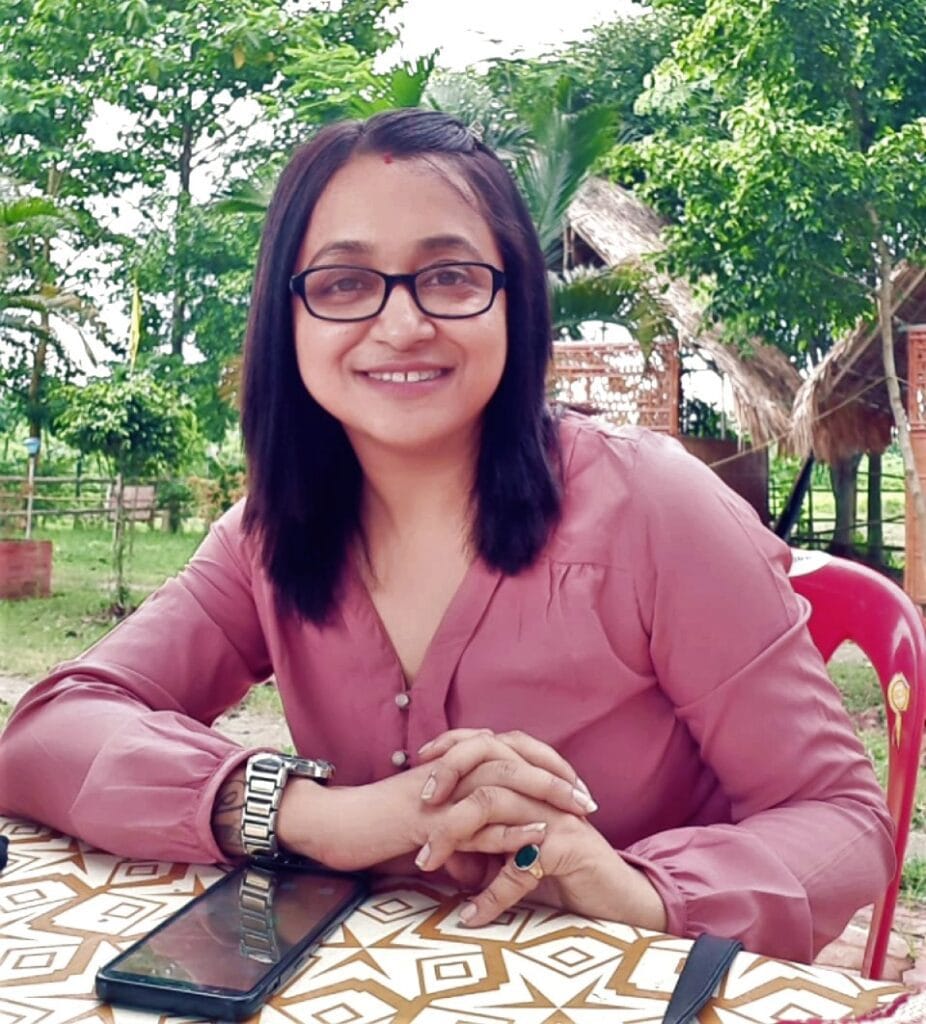 Dr Bhagawati came into limelight through her translated book, "Film Appreciation" (from the original Assamese book "Chalachitrar Rasaswadon", written by national award winning film critic and film maker Utpal Datta) that has recently been released in the International platform of IFFI, Goa. She has contributed a huge number of articles on film and literature in various books, newspapers, magazines and national and international journals. Her first original book on film and literature expects release.
An excerpt of the Interview.
What has inspired you to translate this book?
Ans: Well, as it's quite known that the course of film appreciation has been a trending academic inclusion in the department of Humanities in many colleges and universities across the globe. In the age long history of liberal arts many innovations and discoveries have been exercised, experimented and explored by the newbies and the master classes and that transformatory journey of visual transparency has been coined as cinema. But a lack of basic books is noticed throughout that can help the young aspirants with necessary guidelines who take a keen interest in "understanding" the aesthetic of cinema. So, as a cinephile, as I love to call myself, while searching for some such basic books, I came across this book – "Chalachitrar Rasaswadon', that has instantaneously hooked my interest. I seriously thought that if this book can go beyond the regional linguistic barriers, it has got every capacity to cater many queries regarding "how to watch a film" with a finer and detailed perspective. So, I've decided to translate this book into English.
What is the objective of this book?
Ans: See, there are many books written on film making or about cinema, but hardly can we find out some books which explains the aesthetics of technical aspects of film. The objective of the book is to enrich its readers, specially the intending young people, interested in the genre, to elucidate the root level of understanding of this youngest medium of art, thereby elevating their knowledge to the next level of exploration. The Indian classrooms teaching the art of cinema and the other dimensions of film making are in serious need of such basic guidebooks that teach with accuracy and clarity. So, to say in a nutshell, these are the fundamental objectives of the book.
How about the initial success of the book?
Ans: It's a pleasure to get inspiring feedback about the book. Recently, "Film Appreciation" has marked its national release at the prestigious IFFI, GOA, which is every cinephile's dream and parallelly it has boosted up the attention towards the book. Many young film lovers have shared their positive feedbacks about how they've been benefited through it. The foreword of the book has been written by Manoj Srivastava, Chairman, Diorama Cinemas and "Film Appreciation" is blessed to have it's preface by Prof K.G. Suresh, Vice Chancellor, Makhanlal Chaturvedi National University of Journalism and Communication, Bhopal & former Director General, Indian Institute of Mass Communication. Daniela Rogobete of University of Craiova too has put inspiring comments on the book. Renowned film personalities of the country, Rahul Rawail, Ranjan Ghosh, Meghachandra Kongbam, Prof Vijaya Sharma, Prem Modi, Suprotim Bhol and Kripal Kalita too shared their most blissful feedback on "Film Appreciation", that really mean a lot. Simultaneously, it has come into notice that the e- version of the book has become more popular among the readers, might be due to the huge popularity of digitital convenience. As the original Assamese version of it is already included as textbooks in many colleges and universities across the state, hope, the translated version too would mark its place accordingly, as expected.
Interviewer = Jitendra Kumar
Photo ~ translator Dr Dipsikha Bhagawati
The Book was released by Film Director Prachee Bajania, with Utpal Datta
The coverpage of the book