Mumbai: In an exclusive interview with Xpert Times, the renowned actress Pakkhi Hedge shares her inspiring journey from a small town to becoming a prominent figure in the acting world and a passionate advocate for women's empowerment.
Pakkhi Hedge hails from the quaint city of Vasai in Thane, where she completed her primary and junior college education. Later, she pursued her secondary graduation at M.L. Dahanukar College in Parle, showcasing her determination for education and personal growth.
When asked about her entry into the acting field, Pakkhi explained that it stemmed from her desire to break societal stereotypes. She emphasized that women, especially housewives, are not confined to conventional roles. She bravely chose to take a stand for her daughters and walked away from a challenging marriage to create a fresh start.
Her acting journey began with a passion to utilize her talent. Despite not knowing the language, she auditioned for Malay Miss India and landed roles in performance-oriented Bhojpuri movies, like "Bairi Piya." Her dedication and hard work paid off, propelling her into the limelight as a leading figure in the industry.
Reflecting on her achievements, Pakkhi highlighted her dedication to women-centric cinema. She received critical acclaim and awards for her roles in various languages, including Punjabi, Marathi, and Tulu. Her recent Filmfare award recognized her significant contributions to Bhojpuri cinema and women-centric narratives.
Pakkhi recently showcased her versatility by playing a negative character in the TV show "Rajjo" on Star Plus. Looking ahead, she aims to venture into new domains like music labels, events, and films, showcasing her ambition and determination.
The interview also shed light on Pakkhi's resilience and kindness, traits that define her. She remains empathetic towards others, actively participating in charity work and focusing on women's empowerment. She emphasized the importance of education and hygiene in shaping a better future for women.
Pakkhi has faced numerous challenges, emerging stronger each time. From facing difficulties within her personal life to conquering the male-dominated film industry, she stands tall as a testament to perseverance and grace.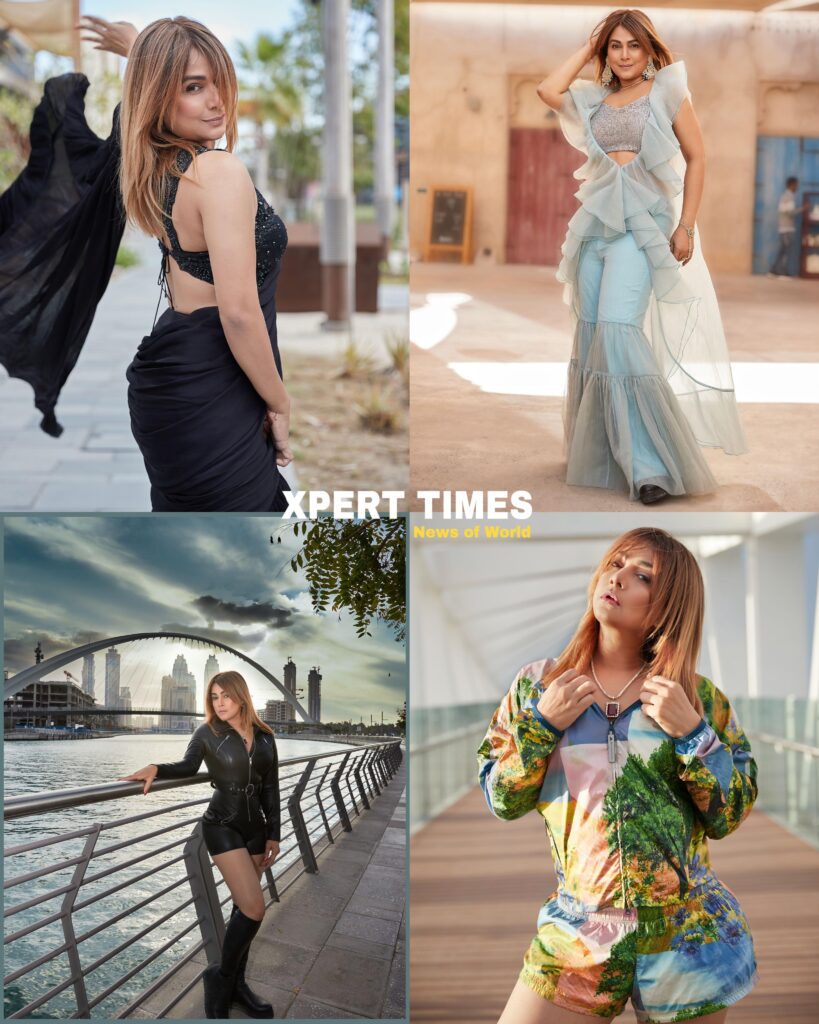 In her own words, Pakkhi shared inspirational quotes that reflect her outlook on life, urging everyone to believe in the power of positivity and perseverance. She expressed her deep gratitude to her fans, who appreciate the authenticity and dedication she brings to her performances.
Looking into the future, Pakkhi is determined to continue her mission of women empowerment, focusing on imparting self-defense techniques to young girls. She envisions a society where girls grow mentally and physically strong, and she is eager to contribute to this transformation.
As a doting mother, Pakkhi is enthusiastic about her daughters' future and is committed to instilling empathy and happiness in their lives. She believes that life is about cherishing precious moments with loved ones, and success is a journey that should be lived with grace and passion.
Pakkhi Hedge's story is a beacon of hope and inspiration for individuals aspiring to break barriers and make a positive impact on society. Her relentless dedication to her craft and advocacy is truly commendable, leaving an indelible mark on the world.