Mumbai: Deepti Sati, a shining star in the entertainment world, shares her incredible journey, passions, and aspirations with Xpert Times. Born and raised in the vibrant city of Mumbai, she radiates enthusiasm and dedication towards her craft. In this exclusive interview, she peels back the layers of her life, unveiling the essence of her journey as an artist and a human being.
Growing up in Mumbai, a city known for its hustle and bustle, Deepti's childhood was marked by a deep-rooted passion for the arts. From her early years, she immersed herself in extracurricular activities, demonstrating her love for creativity and expression. She reminisces about her involvement in plays as a child and the pivotal opportunity to perform at the renowned Prithvi Theatre during her school days. It was here that her desire to be an actor was truly kindled, and the flame has only burned brighter since.
Deepti attributes much of her love for dance and music to her mother, who recognized her inclination towards these forms of art at a very young age. She vividly remembers her first classical dance class at just three and a half years old, and the joy it brought her. Music has always been an inseparable part of her life, a constant companion through her ups and downs. Whether it's studying, working, or even sleeping, music has been her steadfast companion.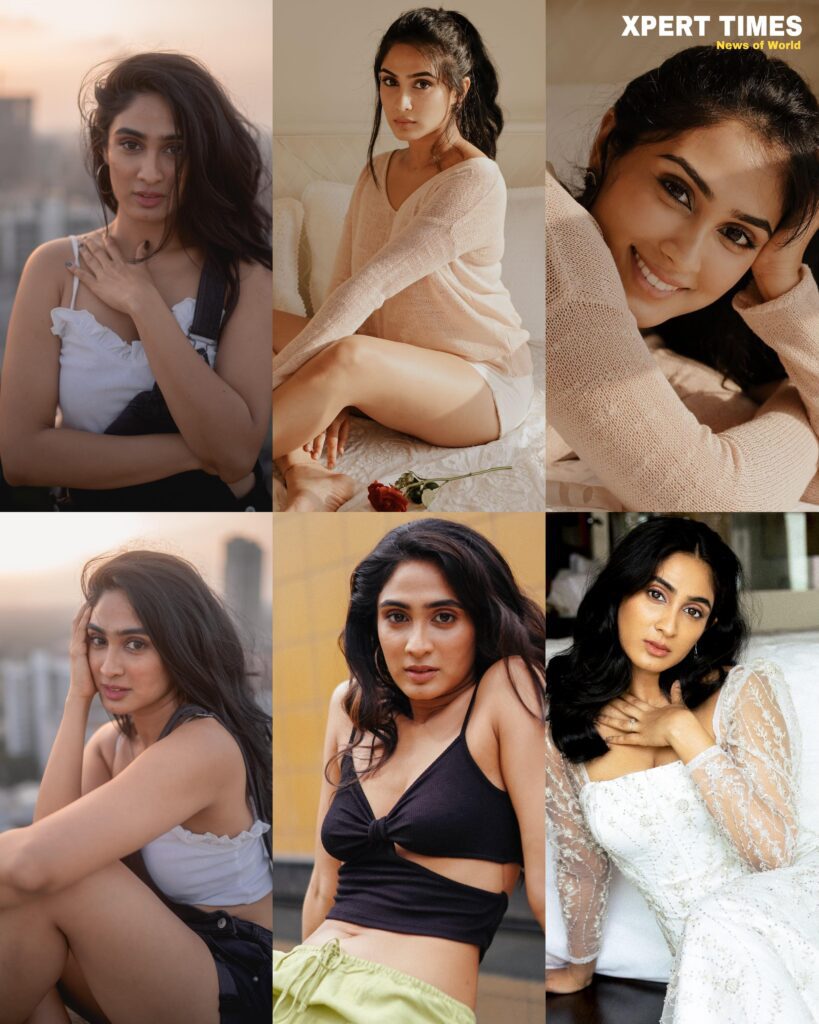 Reflecting on her journey as an actor, Deepti expresses gratitude for the recognition and love she received for her debut in the South Indian film industry. Starting her career from a non-filmy background, the early awards and mentions she garnered were a testament to her talent and dedication. She emphasizes the significance of these achievements, underscoring their role in propelling her to strive for excellence in her craft.
Looking ahead, Deepti shares her upcoming projects, revealing her dedication to work across various languages and explore diverse roles. While she is primarily rooted in Hindi cinema, she enthusiastically embraces opportunities in the South Indian film industry, appreciating the distinct stories and concepts it offers.
Beyond her acting career, Deepti's interests and hobbies offer a glimpse into her diverse and well-rounded personality. Dancing, singing, traveling, and painting top the list of her favorite activities. She also enjoys baking, especially desserts, displaying her love for all things culinary. Additionally, she has a penchant for videography, photography, and editing, skills that have organically aligned with her profession as an actor.
Delving into her charitable work, Deepti shares her passion for giving back to society. Encouraged by her mother from a young age, she actively participates in causes related to education and the welfare of street children. As an empathetic individual, she values understanding and compassion, which drive her involvement in philanthropic efforts.
Discussing the challenges she faces as an actor, Deepti candidly lays out the demanding and unpredictable nature of the industry. The need to balance physical and mental well-being, coupled with the uncertainty of a non-fixed income, are aspects that actors grapple with constantly. Yet, she remains undeterred, facing the challenges with courage and determination.
Emphasizing kindness and positivity, Deepti shares her mantra for a fulfilling life — "live and let live." Gratitude, she believes, is essential, regardless of circumstances, and being kind to others can make a profound difference in their lives.
Looking to the future, Deepti envisions a bustling career filled with compelling projects and collaborations with renowned directors and production houses. Simultaneously, she strives for good health, enhanced fitness, and increased involvement in charitable activities. Winning prestigious awards and experiencing the joy of giving back form an integral part of her future plans.
Unveiling interesting facets of her personality, Deepti shares that she is a fast learner and is proficient in multiple languages. Having worked in six languages so far, her versatility shines through. She also holds a black belt in Karate, a testament to her dedication and discipline.
In closing, Deepti Sati remains a beacon of hope and inspiration in the world of entertainment. Her warmth, dedication, and diverse talents make her a force to be reckoned with. As her journey unfolds, the world eagerly awaits the mark she continues to leave on the silver screen and beyond.