Mumbai: Archana Singh Rajput, a name that is steadily rising in the entertainment industry, opens up about her journey, passions, and ambitions in an exclusive interview with Xpert Times.
Born on June 27, 1996, in the picturesque town of Digboi, Assam, Archana's journey into the world of entertainment began with a love for theater. She shares, "I started with theater ," and this initial spark eventually ignited a brilliant career.
Archana's career has been nothing short of remarkable. Her professional journey started with a cameo role in the popular serial "Bahu Humari Rajnikant." From there, her talent was recognized by the music industry, leading to her appearance in 14 to 15 music videos on esteemed channels such as T-Series, Zee Music, and Sony. Collaborating with renowned singers like Harjit Harman and Babbu Maan, Archana showcased her versatility. Her impressive resume also boasts a South Indian movie titled "Maroprasthanam," participation in Hindi web series "Saurashtra," and even starring in an ad campaign for Krishna Jewelers and Car Dekho, among many other notable projects.
When asked about her notable achievements, Archana proudly mentioned her web series "Saurashtra" in which she portrayed a powerful character. This accolade demonstrates her acting prowess and the recognition she's receiving for her exceptional talent.
Archana is not resting on her laurels. She has a multitude of projects currently in the pipeline, including web series and a South Indian movie. Her dedication to her craft is truly admirable.
Beyond her successful career in entertainment, Archana has a range of interests and hobbies that keep her grounded. She is an enthusiast in the gym, martial arts, boxing, dancing (with a particular love for Kathak), and reading. These passions provide a well-rounded balance to her life.
Archana is not only a talented artist but also a compassionate individual. She has extended her hand to help various NGOs and charitable causes, making a difference in the lives of those in need.
Every successful journey has its share of challenges. Archana acknowledged that the initial stages of her acting career were demanding, and like all artists, she faced rejections that tested her determination. Her steadfast belief in "Work is worship" and that "Everything happens for a reason" fueled her progress and kept her going.
Archana believes that her fans appreciate her honesty in her work, and she inspires them through her fitness goals. Her connection with her admirers goes beyond the screen.
Looking ahead, Archana has her sights set on more substantial and challenging roles as an actor. Her passion for acting is evident, and she is driven by her dreams and ambitions.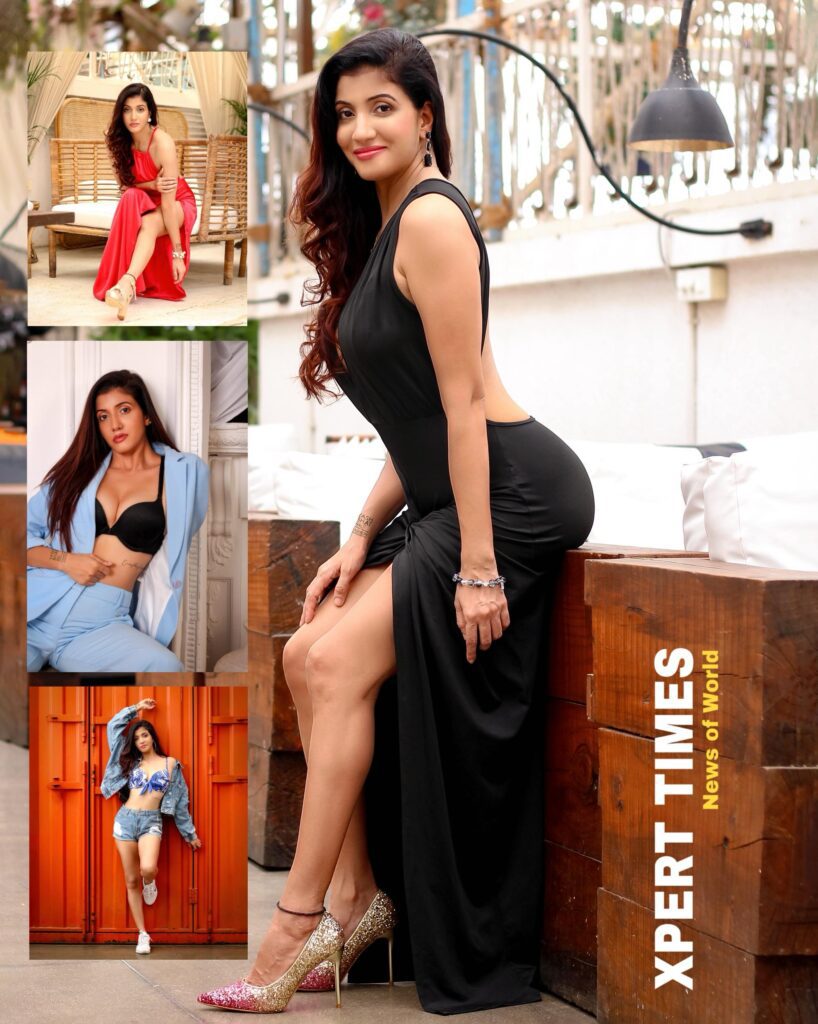 While Archana is a star in the public eye, she is a private person by nature. She describes herself as an introvert with very few selective friends, allowing her to maintain a more personal and authentic connection with those closest to her.
For her fans and followers, Archana interacts through direct messages, establishing a personal bond with her audience.
Archana's fans have plenty to look forward to with two web series and one film coming soon. Her future in the entertainment industry is undoubtedly bright.
Archana Singh Rajput's story is one of unwavering passion, dedication, and remarkable talent. Her journey from theater to the big screen has been nothing short of extraordinary. With a bright future ahead and a commitment to both her career and the community, she's an inspiration to many. In her own words, "I am happy with what I am doing," showcasing her love for her craft that she's had since childhood.