Aamir pathan president of Lohiya Vahini mumbai demands a drug free mumbai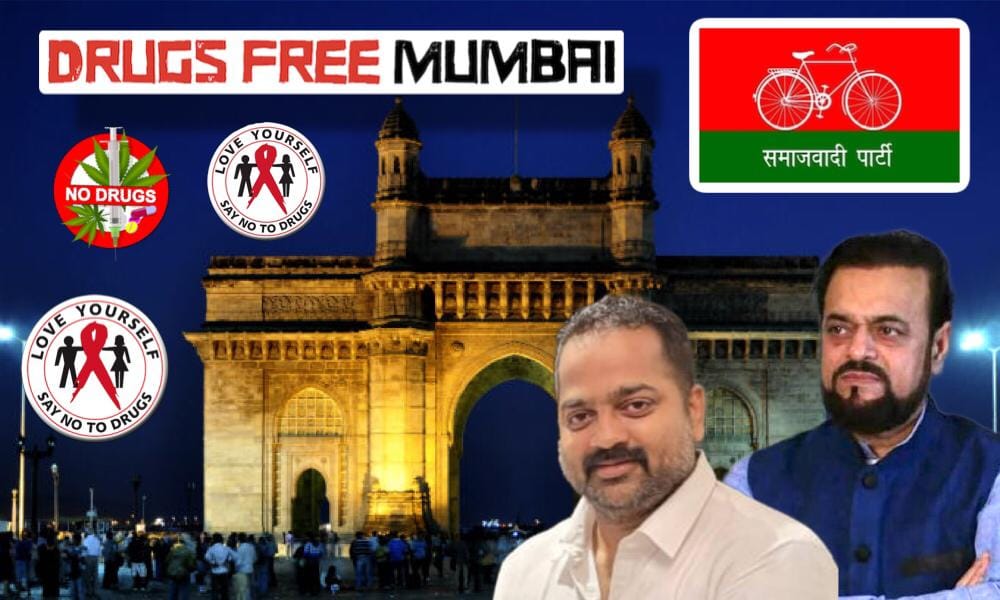 "We do not need magic to change the world, we carry all the power we need inside ourselves already: we have the power to imagine better."- JK Rowling quotes. Each and every individual matter when it comes to making this world a better place to live.
Aamir Pathan, the president Lohiya Vahini mumbai pradesh samajwadi party a politician, social activist and former business tycoon believes that each and every individual is capable of changing the society by empowering people. Aamir had a successful career in business of building and construction but his mindset to change the society led him to join politics and work as a social activist by leading the mass. He always said that no matter whether you are a businessman or social activist, you should never stop recognizing humanity.
Aamir Pathan is a well-known social activist and politician who has successfully advocated for the protection of children's rights and education around the world. He dedicated his life to helping others. According to the International Labor Organization (ILO), India has about 10 million children engaged in various forms of child labour. Furthermore, almost 42 million children do not attend school. Child labour issues are frequently disregarded, resulting in many youngsters being exploited and losing possibilities for a better life. Aamir Pathan, was motivated to make a difference in as many lives as he could. That is precisely what Aamir Pathan's work aims to alter.
In September 2019, he also held a rally in Mumbai with the MILLI TAHREEK FOUNDATION- ABU ASIM AZMI FOUNDER MLA and other Mumbai residents to oppose illegal drug sales and usage in several areas of the city. At a time when innovation has infiltrated our lives, such projects are critical. We may have less information about social issues, what is happening on around us, and what new issues have emerged in society at this time. However, the activist has good information on all subjects and can use constitutional tools to raise various grievances against the current administration.
Drugs can be extremely harmful to your body, especially if you become addicted to them. Addiction to drugs can result in hair loss, foul breath, stained teeth, liver disease, and even brain damage. However, substance misuse can have an impact on more than simply your health. SADAG has also witnessed how substance misuse puts family and friends under a lot of emotional strain. Drugs alter one's behaviour, making them more angry and violent, and even causing them to retreat from loved ones. And once you're addicted, you'll do anything to get your hands on drugs, including stealing from family and friends and getting involved in criminal activity.
The societies set up by him are quite active and participate voluntarily in various campaigns of awareness that helps in uplifting the society. Aamir seems to be very active and well-versed in addressing social issues in accordance with constitutional norms to higher levels of government that can make quick decisions and find solutions. Various issues in society are escalating at an alarming rate; Aamir's goal is to bring attention to the problem before it becomes a social disaster.
Not only this he also whole heartedly participated during COVID -19 as well as was one of those who demonstrated vigilance and went above and beyond their call of duty to ensure that needy people received assistance and that the general public's safety was not jeopardised. Finally, the political agenda of a social movement is a multi-purpose entity that draws on numerous concerns of social equity and equality. And Aamir strongly believes in working together to change the world by empowering every individual.