Shringar Gauri case plaintiff files caveat in high court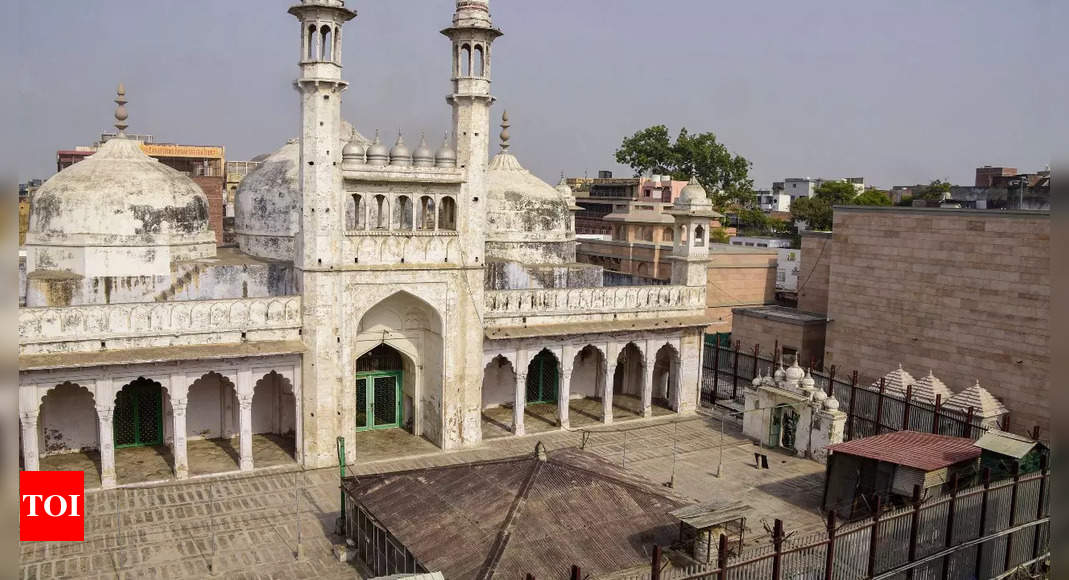 VARANASI: A woman plaintiff in the Gyanvapi mosque-Shringar Gauri case on Wednesday filed a caveat in the Allahabad high court. It will ensure that her side would be heard before any relief is given to Anjuman Intezamia Masajid (AIM), the Gyanvapi mosque management committee, if it files a revision petition against rejection of its application in the matter by the Varanasi district judge on September 12.
"On the behalf of Rekha Pathak, one of the five plaintiffs in case No. 693/2020 Rakhi Singh vs state of UP and others seeking right to worship Shringar Gauri and other deities in Gyanvapi compound, advocates Prabhash Pandey and Hari Shanker Jain have filed a caveat application in the Allahabad bench of the high Court on Wednesday," Vishnu Jain, advocate of the four local plaintiffs told TOI.
"The AIM is aggrieved by the Varanasi district judge order delivered on September 12, rejecting its application 35C that challenged the maintainability of the suit under Order VII, Rule 11 of the Civil Procedure Code," he said, adding, "It is presumed that the order would be challenged by the proposed revisionist (AIM) through a civil revision."
"In view of this possibility, we have prayed that before the HC passes any interim or final order, the counsel for the proposed opposite party is directed to serve the copy of civil revision to the caveator and she is also given an opportunity to be heard," he added.
Vishnu Jain said that the regular original suit No. 693/2020 had been changed to suit No. 18 of 2022 after being transferred to the district judge from the court of civil judge (senior division) in May.
On September 12, Varanasi district judge Ajay Kumar Vishvesha had rejected the AIM petition challenging the maintainability of the plaint filed by five Hindu women seeking rights for daily worship of Shringar Gauri and other deities in Gyanvapi mosque compound adjacent to Kashi Vishwanath Temple.
The court had stated that the suit is not barred by the Places of Worship (Special Provisions) Act, 1991, The Waqf Act, 1995 and the UP Shri Kashi Vishwanath Temple Act, 1983.
Following the order, AIM lawyer Merajuddin Siddaqui had said that they would file a revision petition before the Allahabad high court. AIM joint secretary SM Yasin said that the timing to file a revision petition in the HC by the panel of lawyers would be decided after going through the Monday's order in detail.