Gehlot's surprise CLP meet strengthens buzz about Cong president bid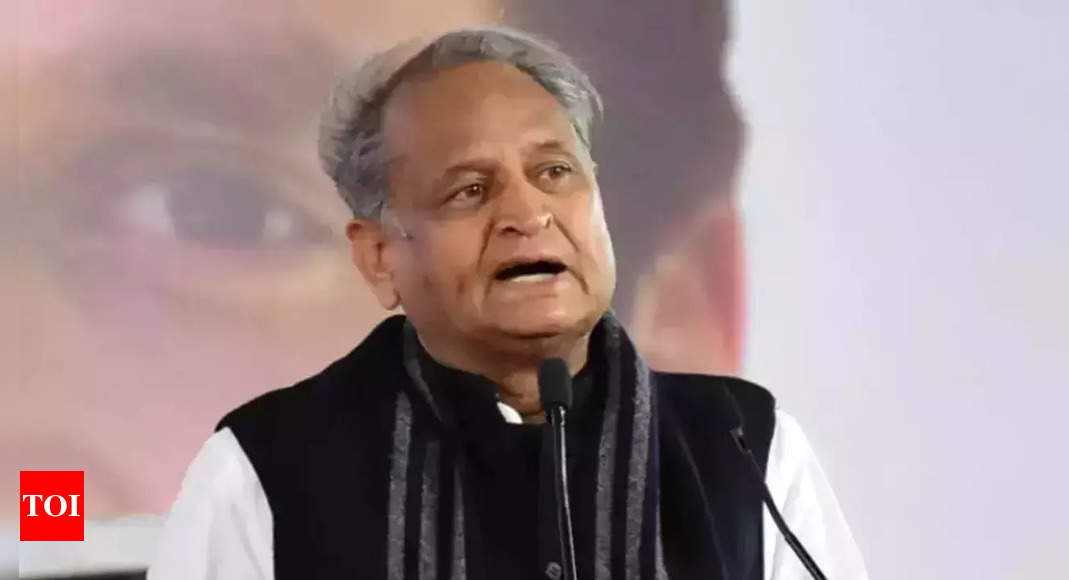 JAIPUR/DELHI: The buzz about Rajasthan CM Ashok Gehlot throwing his hat in the Congress presidential ring grew stronger late Tuesday when he convened a last-minute CLP meeting at his Civil Lines residence in Jaipur, purportedly telling his MLAs that he would continue "taking care" of the state "even if I have to fill out the form". His former deputy and bete noire Sachin Pilot, currently in Kerala, was the notable absentee.
The CLP meeting, held immediately after Gehlot hosted a dinner for Vice-President Jagdeep Dhankhar, fuelled speculation about forces at play within Congress amid a rash of PCC resolutions seeking Rahul Gandhi's ascension to the helm of the party.
A source privy to the CLP discussions said Gehlot, widely regarded as the central leadership's choice for the job should Rahul bail out, did say he would "again try to convince Rahul to take up the reins of Congress".
The unscheduled meeting came ahead of Gehlot's departure for New Delhi early Wednesday, en route to Kochi later in the day to join Rahul in his ongoing Bharat Jodo Yatra. He is expected to meet interim party president Sonia Gandhi before leaving Delhi.
While Gehlot's dinner for Dhankhar was planned at least four days ago going by invitations sent to Congress MLAs, governor Kalraj Mishra and speaker CP Joshi, the CLP meeting seemed to take everyone by surprise. Adding to the intrigue, organisational in-charge K C Venugopal, a trusted aide of Rahul, flew to Delhi from Kerala for a discussion with Sonia.